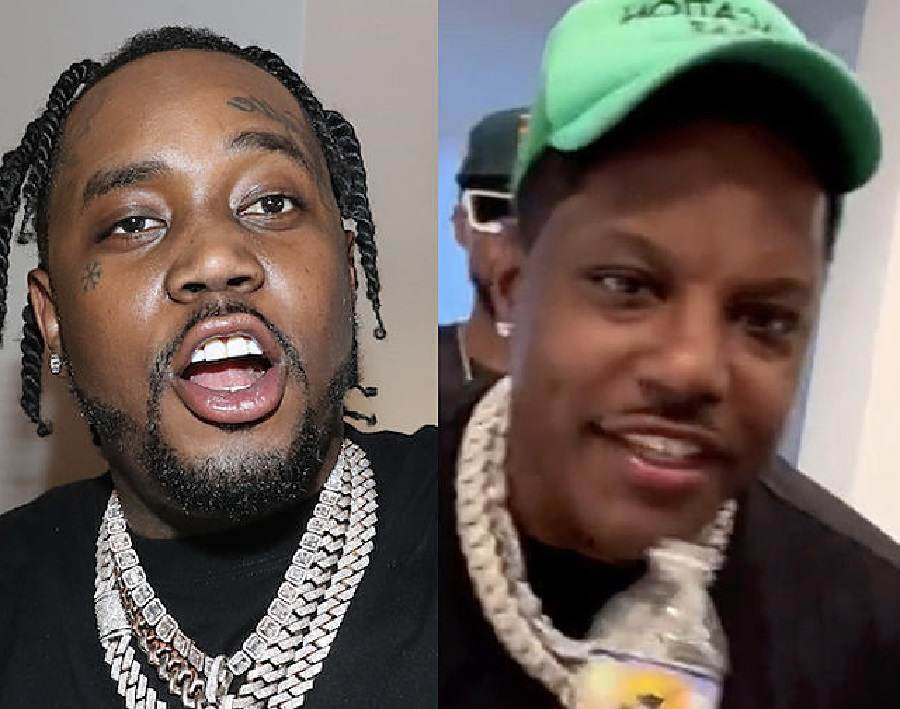 American rapper and music executive Mase has responded to Fivio Foreign's claim of receiving a measly $5,000 advance after signing a contract with his RichFish label. Fivio had claimed he hastily signed the deal back in 2019 without a lawyer present.
Appearing on the "Million Dollaz Worth of Game" podcast, the same place where Fivio Foreign called him out, Mase admitted to giving the 32-year-old rapper $5,000 "at one time" but added that the deal Fivio signed was for $750,000.
Mase also stated that Fivio Foreign made out with $700K out of the deal after he took $50K for the expenditures he made in Fivio's career prior to the signing. He called Fivio's comments about the deal "reckless".
Mase, 46, told podcast hosts Gillie Da Kid and Wallo267:
At one time, I gave him $5,000, but I gave him $750,000. Because I set him up to do a deal to where I can control the deal, make the deal what it should be because I knew if he had the leverage, he would go in there and sell both of us out."
He added:
Then, when we went in the building, I took $800,000 and he took $700,000. The reason why it went down to $700,000 is because when I gave him $750,000 and I took $750,000, he owed me $50,000.
Watch Mase of Million Dollaz Worth of Game podcast below (Mase's comments at 5:45)