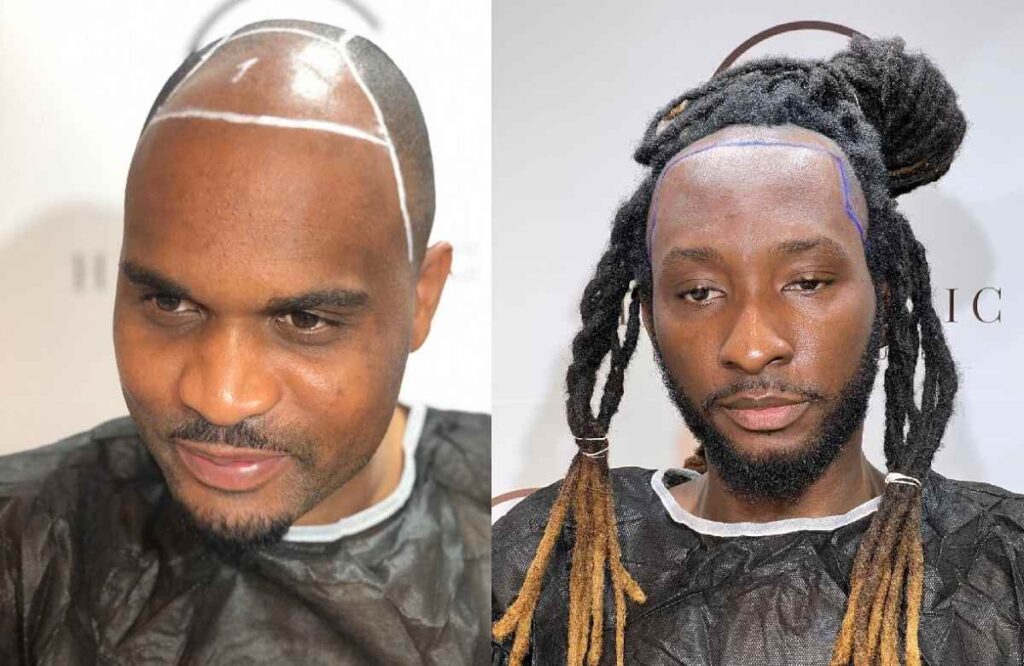 Life in terms of hair care is divided into two; those with afro-type hair and the rest. Only an afro-type very curly-haired person knows the time and money spent on hair care products, relaxants, braids, hair pieces, and endless hours in the saloon.
Until recently, while straight-haired folks enjoyed successful and affordable hair transplants, there wasn't much expertise around transplanting afro-type hair. Not only the results of afro-type hair transplants were less successful than their straight-haired counterparts but also there was a lack of surgeons willing to perform a hair transplant procedure on afro-type hair.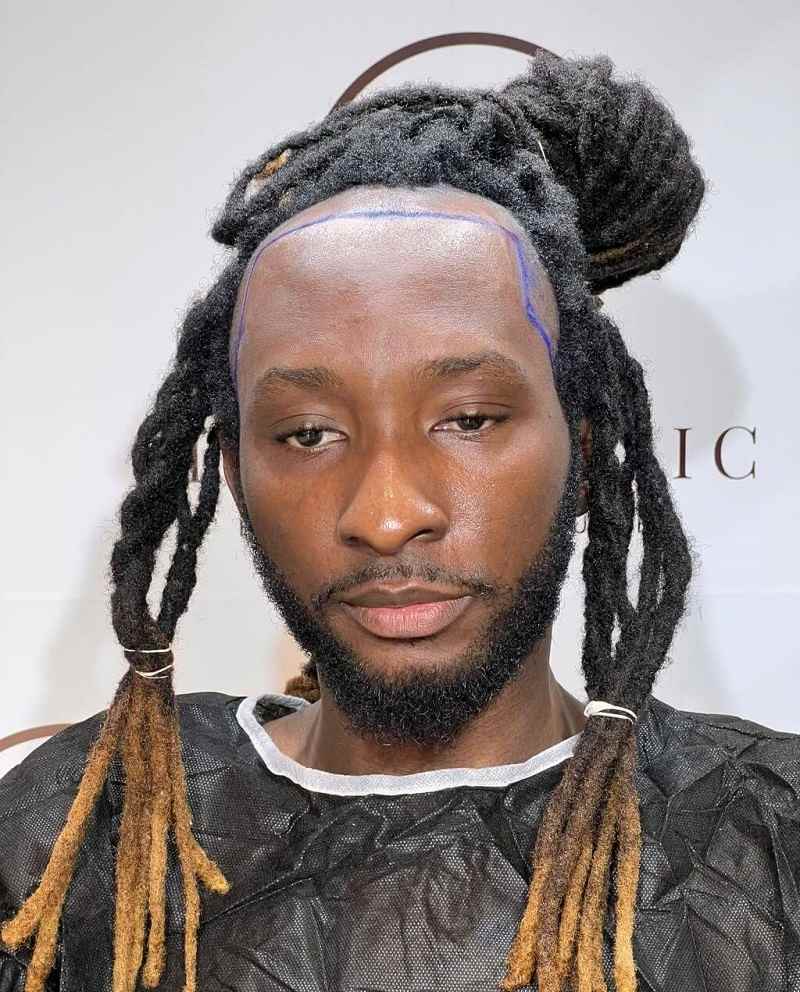 Is it possible to have a hair transplant on afro hair?
A successful afro hair transplant was a distant dream until not long ago. This outlook has changed in the past few years led by some of the hair transplant clinics in Turkey. These clinics turned hair transplant procedures into enjoyable journeys for their patients by offering holiday-like packages and VIP transfers.
Turkish clinics, therefore, started to be frequented by people from all ethnicities and all around the world. Today, there are surgeons and clinics that actually specialize in transplanting afro-type hair with very high success rates. Skilled surgeons take their time to carefully extract curly hair grafts and transplant them triumphantly.
This is the reason why the internet is full of reviews by satisfied afro-type hair clients praising the procedure. Especially in the last year, we've started observing successful afro hair transplants in Istanbul, Turkey.
You just got to be very careful about the promises made by different clinics and make sure you ask about their expertise in afro hair transplants.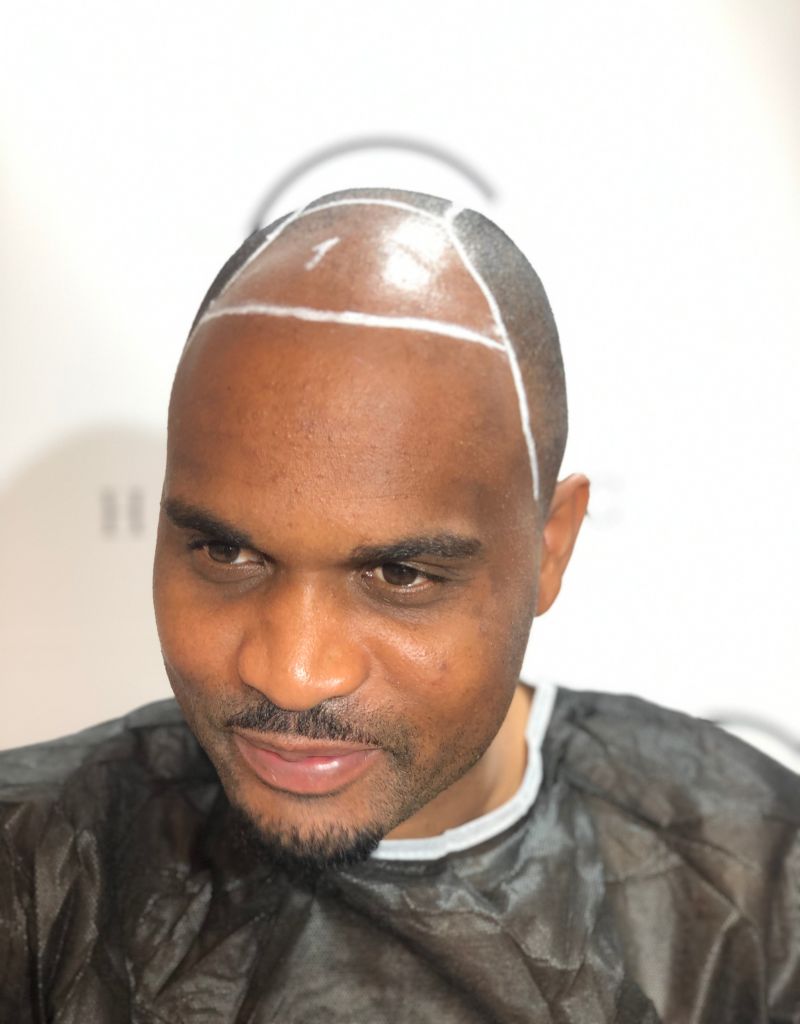 What is a hair transplant?
It is a somewhat complex procedure to restore lost hair and requires a patient, skilled and experienced surgeon.
In order to achieve a natural-looking result, the surgeon must first determine if the patient's scalp contains enough donor hair. This is because it is your own hair that is transplanted to balding areas from where it's healthy and plenty.
The procedure begins with the removal of your own hair follicles one by one. Once these follicles or grafts have been harvested, they are then placed onto the recipient site and transplanted into the tiny incisions using micro-surgical techniques. Finally, the surgeon will place a bandage covering the treated areas of your head.
Afro hair transplants are often referred to as 'complex' hair transplants due to the fact that they require a lot of time and patience to achieve great results. However, if you're looking for a natural way to fill in your thinning or balding areas, then an afro hair transplant could be just what you need.
After the surgery, you'll want to avoid scratching your head for at least two weeks. In addition, you should avoid wearing hats or helmets until your doctor gives you the okay.
Everything else you need to know
If you decide to go ahead with an afro hair transplant, you'll want to choose an experienced clinic that lets you see a realistic picture of your individual situation. Some clinics offer a lifetime guarantee and that's a great sign of how they stand behind their expertise.
Let's take a look at this simple glossary so you can picture what to expect:
1. Hairline Design
For natural-looking results, the look you want to achieve is just as important as what your surgeon recommends after the initial consultation. It is also a great way to compare different clinics to see what is on offer and how capable they are to design your hairline in a way that'll suit you best.
2. Success Rate
The success rate of a hair transplant varies depending on several factors. Factors that affect the success rate include the type of procedure performed, the number of grafts implanted, the quality of the donor area, the patient's genetics, and more importantly, the expertise of the surgeon. Don't be shy to ask clinics about their success rate with data and proof.
3. The Procedure
A hair transplant is done under local anesthesia. Before the surgery begins, the doctor will cleanse the recipient area. Then, he removes the donor hair follicles from the donor area using a punch tool. Once the follicles are removed, they are placed on a microscopic slide and sent to a lab where they are analyzed. If the follicles are suitable, they are implanted into the recipient area. Time spent on any given hair transplant surgery depends on the size of the area you wish to be filled.
4. The Cost
The cost of a hair transplant procedure varies greatly from country to country. It is usually based on the number of grafts taken and the size of the donor area. As mentioned above, Turkey is the world leader with the highest success rates while offering very attractive pricing due to the low cost of living in the country. Hair transplant costs in Istanbul are significantly lower than other cities in Europe.