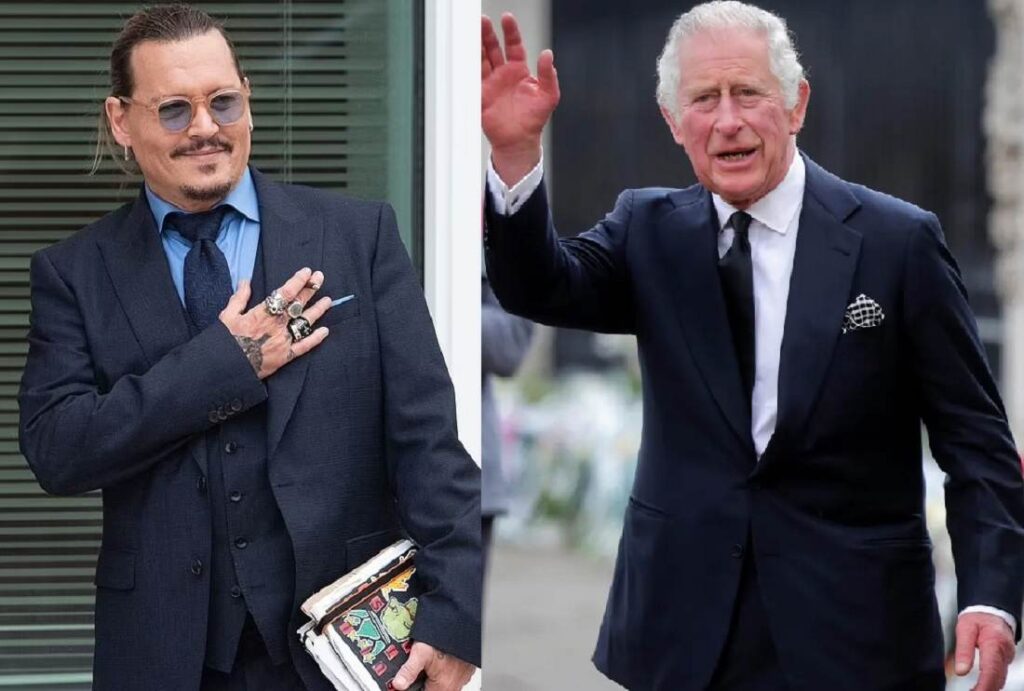 Coming into contact with members of the Royal Family is not the commonest thing to come by – at least you have to get invited to the events they go to first. That being said, a number of celebrities (and non-celebrities) have not only come in contact with royal members but actually interacted with them.
One of these (dare we say lucky) celebrities is "Pirates of the Caribbean" star Johnny Depp. Back in 2015, Depp, as a guest on The Graham Norton Show alongside his equally talented colleague Benedict Cumberbatch, narrated a 2004 encounter with Prince Charles (now King Charles III) and his beloved wife Camilla (now Queen consort).
Depp's story came up when the show's host, Norton, asked the actor if he has met any royalties. To this, Depp answered in the affirmative and went on to share what looks no doubt an awkward encounter he had with King Charles back in 2004 when the monarch attended the premiere of the 2004 biographical fantasy film – "Finding Neverland" with his wife.
Referring to Charles's wife, Camilla, as "that one", Depp recalled shaking hands with Charles but then failing to understand anything he said. He mumbled incoherently, trying to mimic how the King spoke, which caused both Norton and Cumberbatch and members of the show's audience to go off in laughter.
"I sort of shook his hand. I didn't understand a word he said. I don't think he understood a word I said. So it wasn't very meaningful necessarily. And then 'that one' seemed really nice.