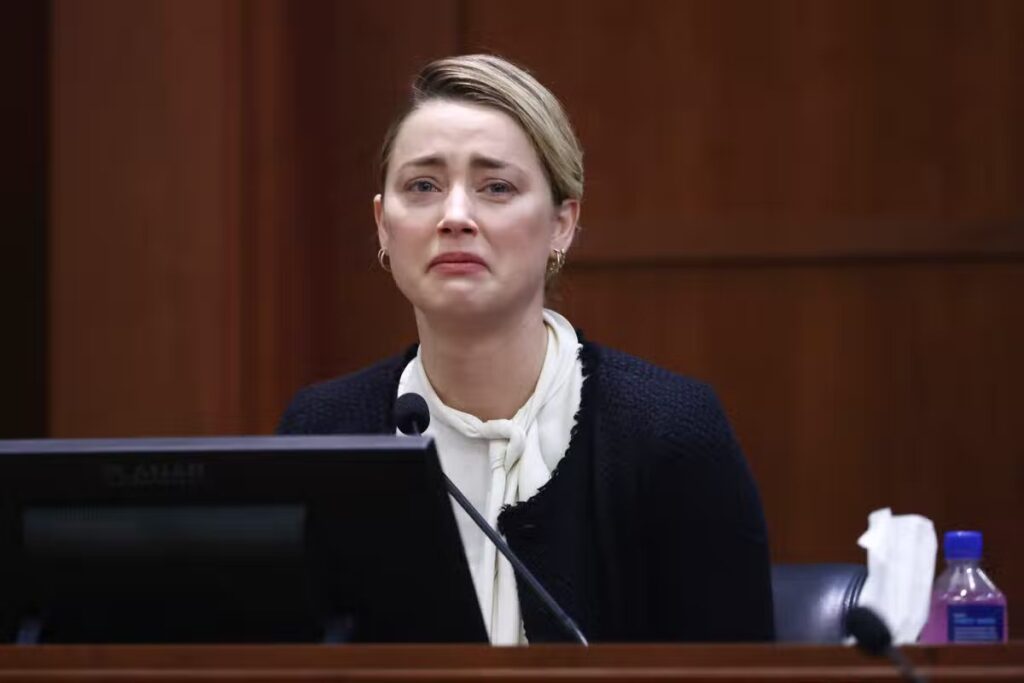 Who is Amber Heard?
Amber Heard is an American actress, producer, activist, and filmmaker. She is widely recognized for her roles in movies like "Hidden Palms", "Aquaman", "The Rum Diary", "All The Boys Love Mandy Lane", and many others. She is also popular for being the ex-wife of American actor Johnny Depp.
Amber Heard's full name is Amber Laura Heard. She was born on April 22, 1986, in Austin, Texas, United States. She is 36 years old as of August 2022. Heard was born to her parents – Patricia Paige – née Parsons (mother) and David Clinton Heard (father) as the first of two children. Her mother was an internet researcher while her father owned a construction company. Sadly, her mother passed away in 2020. The cause of her death is unknown.
Amber Heard was raised alongside her younger sister Whitney Heard in Austin, Texas, the United States under strict Catholic rule. Amber Heard's younger sister, Whitney Heard Henriquez is an American actress, model, and Instagram personality. She was born on September 18, 1987. She is 34 years old as of August 2022. Whitney Heard is currently married to American business executive Gavin Henriquez and together they share two children.
How Amber Heard started her career
Amber Heard started her career in television after appearing in episodes of "Jack & Bobby", "The Mountain", "The OC" and "Criminal Minds". In 2004, she made her acting debut in the sports drama "Friday Night Lights" alongside American actor Billy Bob Thornton. The following year she starred in movies like "Drop Dead Sexy" and "North Country". In 2006, she starred in the crime drama "Alpha Dog" which also had actors like Emile Hirsch and Justin Timberlake. That same year (2006), Amber landed her first lead role in the horror movie "All The Boys Love Mandy Lane". According to reports, the movie didn't leave a good impression with critics. Some critics described the plot as "awful" and urged Amber Heard to learn a lesson from her fellow actress Megan Fox.
In 2007, Heard starred in the CW drama series "Hidden Palms" as Greta Matthews. The role posed a real challenge to Amber as she reportedly had to lose 11kgs for the character. However, viewers only got to see 8 episodes of the show as it was cancelled due to low ratings. Nonetheless, Amber Heard has appeared in two other movies that turned out to be successful. The first was "Never Back Down" where she played the love interest of the main character while the second was the comedy-drama "Pineapple Express".
These roles marked a milestone in her career and her performance in each film was praised. After that, her career kept moving upward and she landed a role in the 2011 comedy-drama film "Rum Diary" where she starred alongside her ex-husband Johnny Depp. She later got to work with the likes of Liam Hemsworth, Harrison Ford, Demi Moore, and many others. In 2018, Amber Heard began appearing in the DC superhero movies – Justice League and Aquaman – as Mera – The Queen of the Sea. The role is often described as her biggest yet.
Amber Heard's current net worth
According to information gathered by DNB Stories Africa, Amber Heard's current net worth is estimated at roughly $11 million in total assets, as of 2021. In 2014, she earned $250,000 from various income sources but spent almost $210,000 that same year making her net income $40,000. However, in 2016 after her divorce from ex-husband Johnny Depp, she filed for spousal support but later withdrew the request. She was awarded $7 million in divorce settlement following the dissolution of her marriage to Johnny Depp. Heard, at the time, claimed the money would be donated to two charity organizations – The Children's Hospital of Los Angeles and The American Civil Societies Union (ACLU). Reports later emerged that she didn't fulfil this pledge.
Amber Heard's Income Sources
According to information gathered by DNB Stories Africa, Amber Heard's income sources are from her salaries and endorsement. Reports claim that Heard had a 4-picture deal with American producers Warner Brothers that paid her $450,000 for the first movie she appeared in, while she earned $1 million for her role in Aquaman. It was also reported that Amber Heard received $200,000 per episode in the series "The Stand" for total pay of $1.8 million. Lastly, Amber signed a $1.5 million two-year contract with L'Oreal, a French personal care company for 20 days.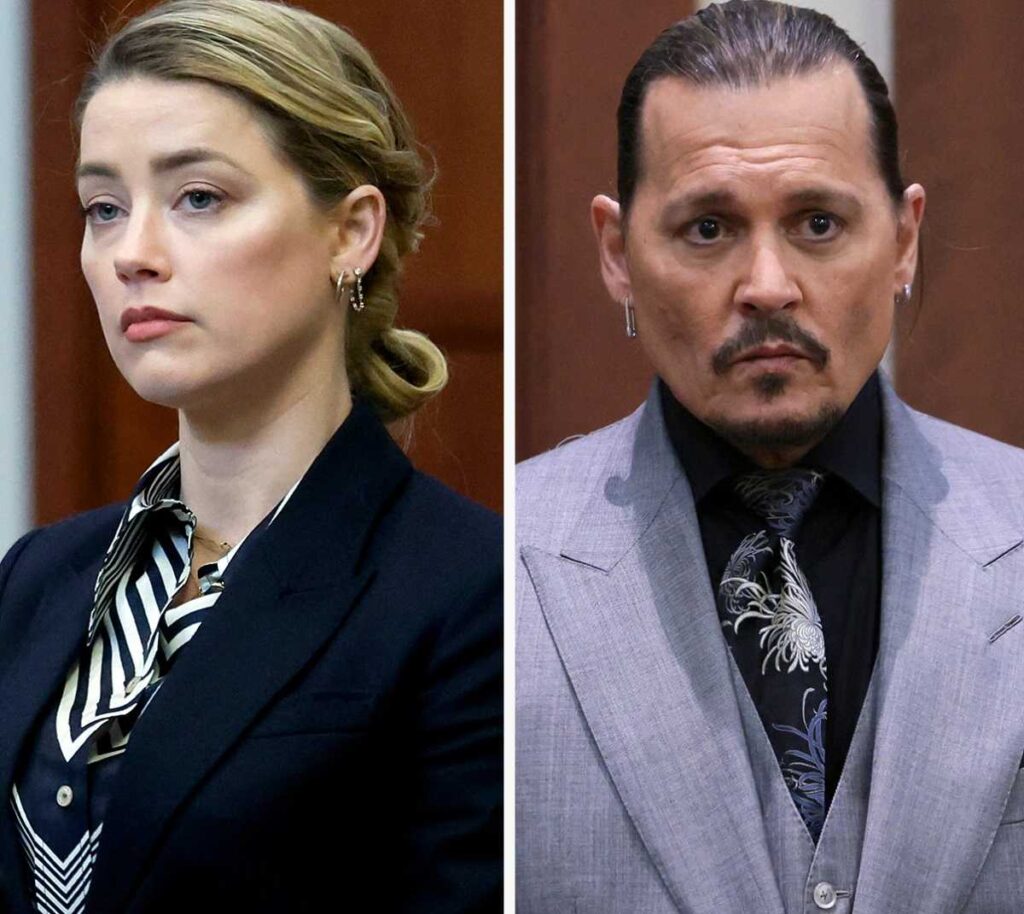 How much will Amber Heard pay Johnny Depp?
The court case between Amber Heard and ex-husband Johnny Depp reached an end in June 2022. The estranged couple had been in a defamation trial that started on April 11 where they accused each other of physical and emotional abuse, among other things.
Initially, Johnny Depp sued Amber for $50 million in defamation damages regarding the 2018 Washington Post op-ed where she described herself as a public figure representing domestic abuse. Although Amber never directly referred to him in the statement, Depp said Heard's allegations impacted his ability to work. The months-long trial ended with Johnny Depp winning the case.
Relating to specific statements, the jury ruled in Depp's favor ordering that he receives $10 million from Amber Heard in compensatory damages. The jury also ruled that he should receive $5 million in punitive damages, but this was later reduced to $350,000. Depp would also have to pay $2 million to Heard as compensation.
However, Amber's lawyer, Elaine Bredehoft claimed that her client is not able to pay Depp the millions in damages. Amber Heard expressed disappointment in the verdict and described it as a setback for women. She has also decided to appeal the verdict as she will be unable to pay the damages.
How much does Amber Heard owe Johnny Depp in total?
According to the jury's verdict, Amber Heard will pay a total of $10.35 million to Johnny Depp. In July 2021, reports emerged that Amber Heard has filed for bankruptcy and is selling off some family properties.
Amber Heard's kids
As of August 2022, Amber Heard has only one child – a daughter named Oonagh Paige Heard. She was born on April 8, 2021, via surrogacy. Amber Heard's daughter is currently one year old.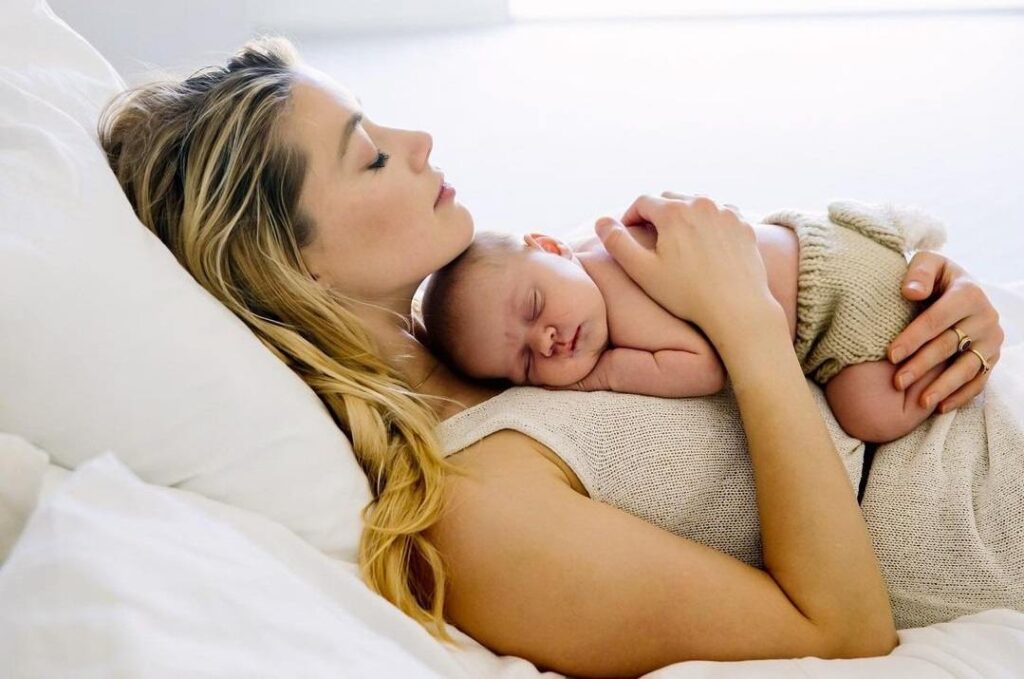 The father of Amber Heard's baby
As of the time of publishing this post, the biological father of Amber Heard's daughter is not known. The actress has maintained that she did the whole baby thing "on her own terms", meaning she could have used a faceless sperm donor for the fertilization.