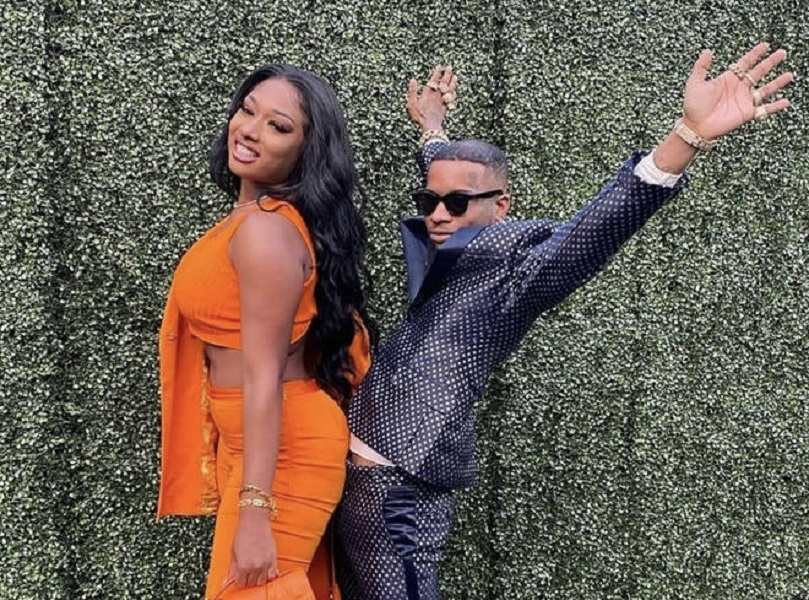 Who is Megan Thee Stallion?
Megan Thee Stallion is an American rapper and singer. Megan Thee Stallion's real name is Megan Joron Ruth Pete. She was born on February 15, 1985, in San Antonio, Texas, United States. She is 28 years old as of April 2023.
Who is Tory Lanez?
Tory Lanez is a Canadian rapper, singer, songwriter, and record producer. Tory Lanez's full name is Daystar Shemuel Shua Peterson. He was born on July 27, 1992, in Brampton, Canada. He is 30 years old as of April 2023.
About Megan Thee Stallion and Tory Lanez's relationship
Megan Thee Stallion and Tory Lanez sparked relationship rumours in April 2020 after flouting lockdown rules amid the COVID-19 pandemic to hang out together. However, neither of them ever confirmed whether they were dating or not.
What transpired between them?
It all started in July 2020 when Megan was seen getting into a police car with a bloody foot after attending a pool party at American personality Kylie Jenner's house. Initially, reports had it that the female rapper had sustained injuries from broken glass and had been arrested after partying with friends. Meanwhile, Lanez on the other hand was arrested for carrying a concealed weapon in a vehicle.
In August 2020, during an Instagram live session, Megan Thee Stallion revealed it was Tory Lanez that shot her. Following the accusations, Lanez denied the reports, creating doubt that Megan had been shot in the first place and that even if she was shot, she wouldn't have seen who her shooter was if she had been walking away from the car at that time.
Two months later, in October 2020, Tory Lanez was charged with one count of assault with a semiautomatic firearm and one count of carrying an unregistered weapon. According to his charges, Megan Thee Stallion and Tory Lanez had gotten into an argument while riding in an SUV in the Hollywood Hills. In the heat of the squabble, Megan got out of the vehicle which is when Lanez allegedly fired shots at her feet.
A few days later, Megan Thee Stallion posted images of texts she claimed Lanez sent a day after the shooting incident.
The text reads;
Meg, I know u prolly never gone to talk to me again. But I genuinely want you to know I'm sorry from the bottom of my heart, and I was just too drunk. None the less shit should have never happened
Reacting to the texts, Lanez responded on Twitter saying;
Good d**ck had me fucking 2 best friends and I got caught..that's what I apologized 4. It's sick how you spun it tho.
It was later reported that Lanez's attorney Shawn Holley claimed it was Megan and Kelsey Nicole Harris who happened to be her former friend and assistant that were fighting on the night of the shooting. The attorney also claimed that Lanez fired a shot to protect Megan from Harris. However, both Megan and Harris denied the claims.
Megan later took to her Instagram story to share the statement:
You keep putting a narrative out that me and my friend fell out about you and that's not true. Why are you skipping over the shooting? You think it's okay to shoot me then harass me online and make it like this was some weird catfight. What the actual f**k is wrong with you.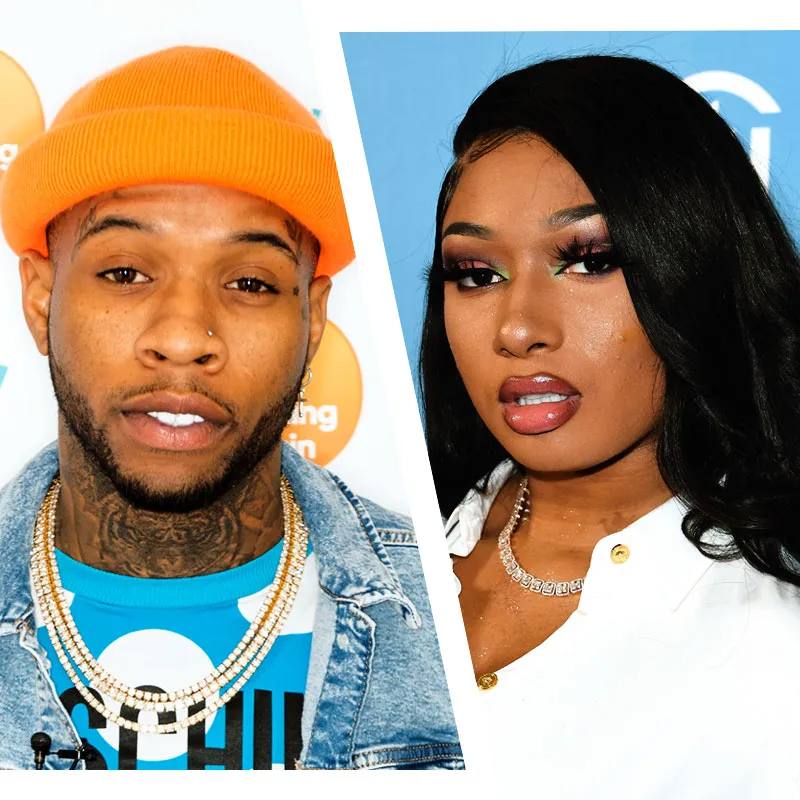 The trial
On December 23, 2022, Tory Lanez was convicted on three felony charges including assault with a semiautomatic handgun, possession of a loaded and unregistered firearm in a vehicle, and gross negligence in discharging his firearm. He was tried in Los Angeles and was taken to prison immediately after the conviction. During the trial, Megan Thee Stallion testified that Tory Lanez said to her "dance bitch," and then shot her in the feet. She also testified that he offered her a bribe of $1 million not to say anything and that he couldn't go to jail because he was already on probation.
In March 2023, it was reported that Tory Lanez wants a new trial for the shooting conviction. According to reports, the rapper asked a judge to throw out his conviction for shooting Megan. He claimed that the prosecutors tried to set him up with irrelevant pieces of evidence.
Meanwhile, at the time of writing, Tory Lanez is facing 22 years and eight months in state prison for three felony firearms violations. He is scheduled to be sentenced in April 2023.