Some social media users believe missing Alabama woman Carlee Russell whose disappearance sparked widespread media attention last week may have faked it.
25-year-old Carlee Russell disappeared on 13 July after calling 911 to report she had seen a toddler in a diaper walking on the side of the freeway in Alabama. She was not heard from for two days after that.
Carlee Russell's disappearance on Thursday night caused widespread outrage as many believe she had been kidnapped.
Returning home on foot
In a strange turn of events, police confirmed they received a call that Carlee Russell had returned home on foot on Saturday night.
Russell was transported to UAB Hospital for evaluation. She was seen by doctors and certified okay to go home.
What happened?
Some internet users are now saying that Carlee Russell may have faked her abduction story and comparing her story to the case of Sherri Papini case – a mother of two from Northern California who faked her own kidnapping in 2016 and received over $30,000 from the California Victim Compensation Board before she was exposed and arrested in 2022 for making false statements to the police and committing fraud.
Carlee Russell's case is also being compared to Jussie Smollett's situation in 2019 when the actor staged a hate crime against himself and reported it to the police.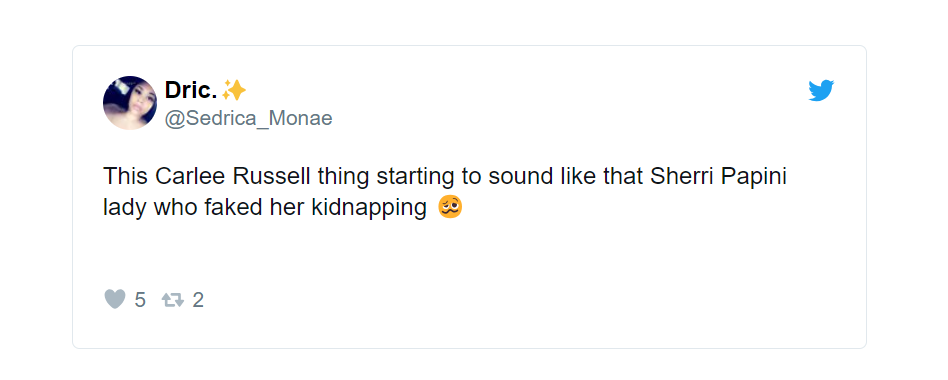 As of the time of writing, Alabama Police confirmed they have launched a full investigation into the mystery surrounding Carlee Russell's disappearance and sudden re-emergence but have not shared any details of their finding.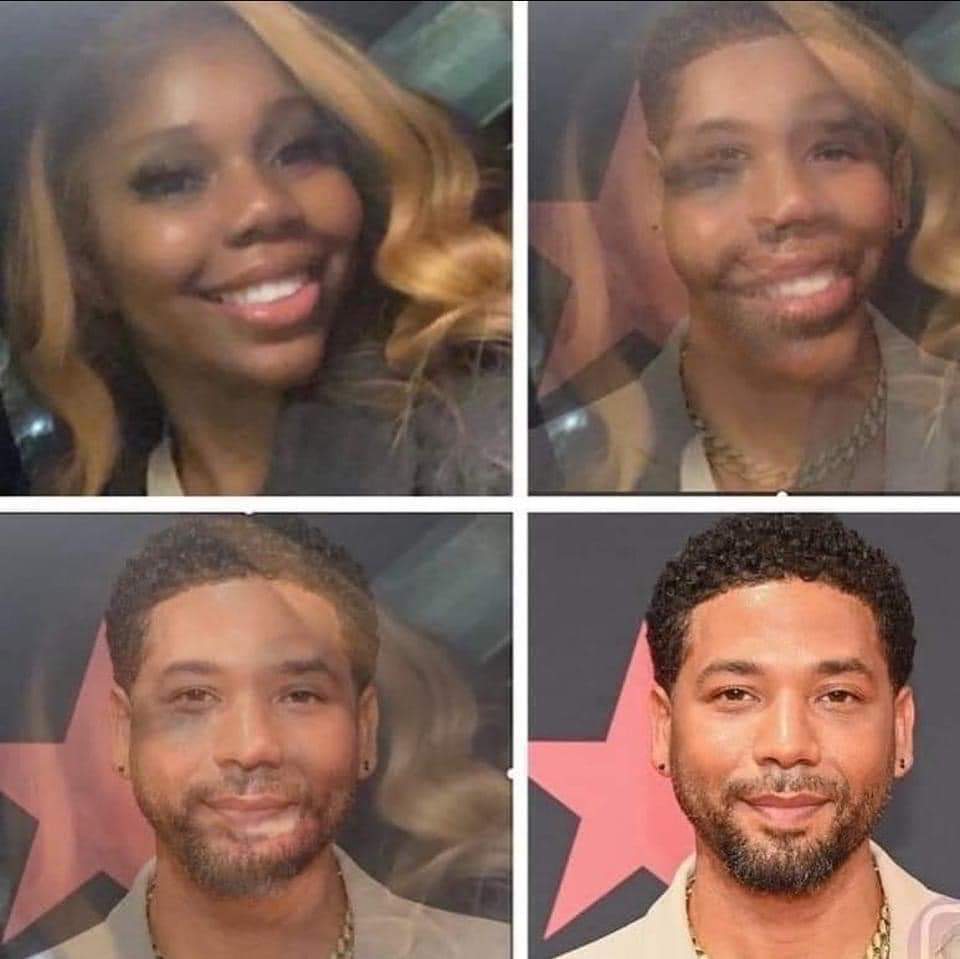 What are Carlee Russell's family saying?
Carlee Russell's boyfriend Thomar Simmons said in a post on Instagram on Sunday that Russell fought for her life for 48 hours and is not physically and mentally stable to speak yet.
Simmons wrote:
"She was literally fighting for her life for 48 hours, so until she's physically & mentally stable again she is not able to give any updates or whereabouts on her kidnapper at this very moment"
Carlee's mother Talitha Russell wrote a post on Facebook on the same day, thanking God that her daughter is safe.
Asking for privacy and promising a "general statement in the near future," Talitha Russell noted that the family will not entertain "negative thoughts/statements" or "unvalidated opinions" at this time.
She wrote (her full statement can be found here):
"Great morning!! Our baby is safe!!!!!!!!!! Thank you Father God. We do want to ask for privacy at this time to allow us to just love on our daughter and each other with our close family and friends. Just as we made a commitment to not entertain negative thoughts during the time our daughter was missing, we surely will not entertain negative thoughts/statements, unvalidated opinions, or sheer ignorance at such a joyous time."