by Daniel Nkado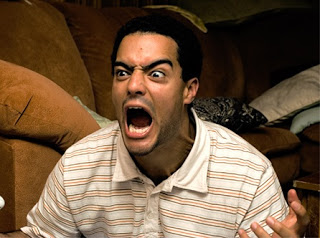 No life story today, so we are going to have a little discussion.
During an address to the graduating class of 2015 at Wellesley College in Wellesley, Massachusetts, on May 29, famed writer, Chimamanda Ngozi Adichie said something I disagree with.
She called men privileged.


It should be noted that Adichie is a staunch feminist, well known for her emotive feminist pieces, one of which has landed her a collaboration with famed American singer and fellow feminist, Beyoncé Knowles.


Before I continue, you have to know that I adore everything about Adichie. In fact, she comes top in my list of most-respected Nigerians.


Beside her books, I've read many of her articles and they were all filled with inimitable wisdom.


But I have to say that I am not completely with Adichie on this one.


I do not think that men are privileged.


There is no part of growing up as a boy in Nigeria that I found so greatly advantaged.


Adichie may not know this because, well, she grew up as a girl instead.


As a growing boy, there were standards I needed to maintain in order to fit in.


I couldn't cry when I'm hurt, because it is not in the nature of boys to cry. People would point at me and laugh. 'Hey, look at that boy crying!'


I have to always carry the bigger container to the borehole because I was the boy.


If I'm being bullied at school and I tell my mother about it, she would say, in maddened voice, 'Is he not a boy like you?'


'Has he got two heads?'


'Is this how you are going to fend for your family?'


During festivals, the masquerades with their long scary whips targeted me. They allowed the girls be. Most of them would still run behind me, pleading for me to save them from the masquerades, even though they knew they were not really in danger.


But their presence would draw attention to me, and because of them, I would not run away.


I would stay still and clench my teeth.


And after the whipping, I would pretend there was no pain at all and even feign a smile, because I am a boy.


At home, if I didn't pound the fufu well enough, my mother would scream, 'What kind of a boy are you?'


And so I was always living my life trying to measure up.


Trying to always be a boy.


I grew up and nothing has changed. I have to work hard, make money, build a house, and set up a home.


'You are a man, my son,' my father would say. 'Don't ever look at women. Women are born lucky. All they need to do is look pretty and wait for the right man to come and take them. It is not so for us [men]. A man must work hard. A man must be strong. You can't bring a woman home for her to suffer. Being a man is no day's job, my son.'


I don't know if this is the privilege Adichie was referring to, but I certainly do not see it as one.


Could never call it one.


I don't think men are privileged; they only have just accepted their fate.


Waiting to hear what you think though.


Articles like this posted on DNB Stories represent only the views of the writer and not the collective opinion of DNB Stories.