by Gloria Ezeh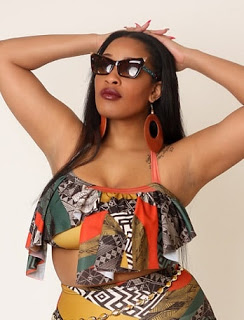 A lot of people have contacted us seeking answers to a lot of questions.
First, we'd like you all to know that we deeply appreciate your concern.
As the honest person I am and will always be, I will tell you guys the truth and nothing but the truth.

The zigzagged situation of DNB lately is caused by shortage of funds!!!
DNB
editors spend a lot on data daily. We just got an office and things
need to be put in place to make the place conducive to work in.
I am a big girl and I sweat a lot. You and I know what this weather is capable of doing to somebody's inner corners and curves.
In our office, we need an AC and steady power. Official cars and industrial Jacuzzi can wait.
Daniel Nkado went and brought one big fan that only knows how to blow away my wig. I cannot come and go and die, mbanu!
So we need your help. We really do.
You can support us in cash and the minimum you can donate is N1,000. [One thousand Naira.] There is no maximum.
You can make it a regular compassionate path and give us something every month; it will be highly appreciated.
As soon as we are able to put everything in place, we will start updating regularly as usual… according to our calendar.
To donate, please use this account details:
Name: Nkado Daniel
No: 0119592312
Bank: GTB


Those outside Nigeria can use PayPal [E-mail is danielnkado@gmail.com] or Western Union.