by Gloria Ezeh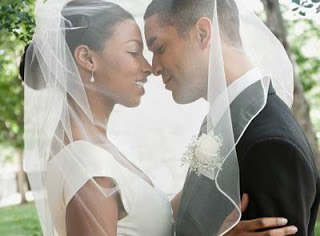 So I asked Daniel today: "How can I be a Great Wife?"
His answer below is quite an interesting one.
He said:

"If he already proposed to you, participated actively in planning a wedding, done the wedding, then the hell you are already a GREAT wife! And if you already said yes to his proposal, gone ahead and told your friends and family and finally became his wife, he's a damn great husband already too!
Go fry yourself some chicken and stop wanting more! Unless we are talking about money here, or for Nigerians a big bag of rice, more can be bad!
And, one more thing, stay away from the news about Nigeria's economy these days! It can lead to sudden divorce!"