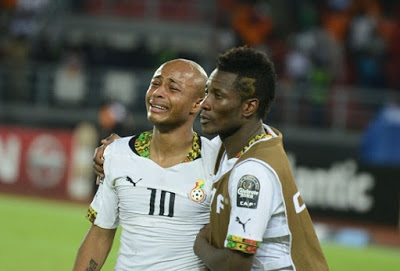 A Ghanaian coach has attributed the players' poor performance to having too much sex.

Former Black Stars player and coach, Malik Jabir believes that Ghana's club players are not doing well because beautiful Ghanaian girls have made them weaker.
Malik who coached the Black Stars in 2003 said in a national radio that Ghana players indulge in too much sex rather than train and improve their strength and skills.
"They are having too much sex, which is destroying the energy levels of the current national football," Malik said.
"In Ghana there are very beautiful young girls and they won't leave them alone.
"We must know the difference between sex and football. There is time for everything. It's not possible to reach the top if both are mixed.
"A lot of today's players cannot play 90 minutes because they get tired so easily."

The team will face Uganda on Friday for the 2018 FIFA World Cup qualifier.