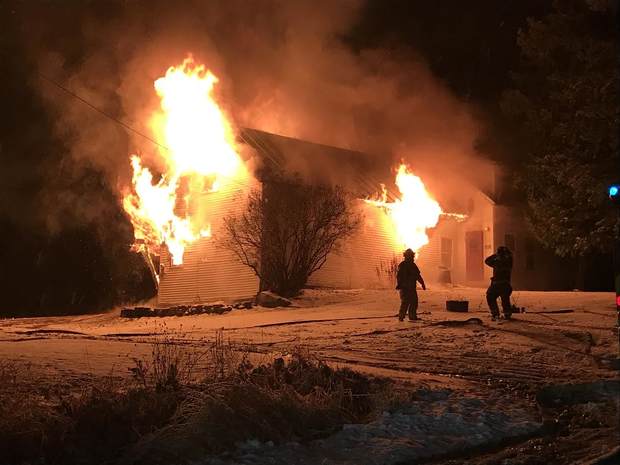 Violence broke out in Pretoria West yesterday when South African natives looted and set the homes of foreigners on fire.

At least three houses were set alight between 08:00 and 12:00, and various residences were looted, News24 reports.
The properties involved are mostly owned by or occupied by foreigners, and residents believe that they are used to facilitate prostitution and to trade drugs.
Last week, at least 10 houses suspected to belong to foreign drug lords and brothel owners were set ablaze in Rosettenville, south of Johannesburg.
"We are tired of the crime in our area. These Nigerians must take their drugs back to Lagos," said Charles Ngakula of Pretoria West.
On Saturday afternoon, the police fired rubber bullets at a group of about 300 South Africans.
At least seven police vehicles were used to block off WF Nkomo Street and a police helicopter was also involved in the operation.
Later in the afternoon, reporters from City Press' sister paper Rapport witnessed the same group of people storm the house of a Zimbabwean refugee and begin to plunder it, while a police vehicle passed by without taking any action.
Segun Oluwa, an asylum seeker from Nigeria and a resident of a house in Court Street in Pretoria West, said:
"At 8am, people stormed into our house and shouted: 'All foreigners must leave!'"
The men looted the house and set it on fire.
Michael Olakunle, another Nigerian immigrant and a resident in the same house, said: "We didn't do anything wrong. We don't deserve what is happening to us. South Africans must watch out. There are also South Africans in Nigeria and we will do the same to them there."
Oluwa and his housemates said the police witnessed what was happening, but didn't do anything about it.
Inside some of the homes that were looted, dirty mattresses covered the floors and packets of condoms were stuffed in drawers.
Two half-naked women sat outside another home with the word 'Dollhouse' painted on the front wall.
"There are immigrants who own brothels and sell drugs, but not all foreigners are bad," said Memory Vilakazi.
She is a South African, but was also chased out of her home.
"South Africans wanted to plunder it [my home] because it belongs to a Congolese national. They don't like it when foreigners own property."
Captain Augustinah Selepe, a police spokesperson, said two complaints of arson and one complaint of public violence had been lodged with the police.
At the time of going to press, no arrests had been made.