by Tochukwu Okeh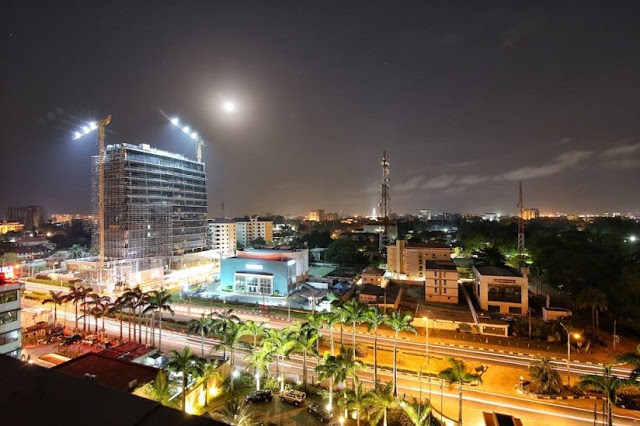 1. With a population of about 180 million people, Nigeria is the most populous country in Africa, the most populous black nation on earth, and the 8th most populous in the world — after China, India, USA, Indonesia, Brazil, Pakistan, and Russia.

2. With an annual GDP of about $400 billion, Nigeria has the largest economy in Africa.
3. Nigeria is home to Lagos, the sixth largest urban centre in the world — after Tokyo, Mumbai, Mexico City, Sao Paulo, and New York City.
4. Nigeria is the only African country listed among the "Next Eleven" economies poised to become the biggest economies in the 21st century.
5. The Nigerian economy is the 4th fastest growing in the world.
6. At 125 trillion cubic feet, Nigeria has the 7th largest gas reserves in the world — after Iran, Qatar, Saudi Arabia, United States, Algeria, and Venezuela.
7. Nigeria has Africa's largest university educated population of approximately 35 million.
8. Nigeria has Africa's largest and most prosperous middle class of approximately 50 million.
9. Nigeria has one of the top 3 most powerful military forces in Africa.
10. Nigeria is the first and only black country in the world where cars are locally manufactured — not assembled. (Thanks to Innoson!)
11. Nigeria is the first black country to launch a space satellite(Though it went kaboom after some time).
12. Nigeria has the fastest growing construction industry in the world.
13. For decades, Nigeria has been playing a "fatherly" role in African politics, providing economic support and peacekeeping assistance when and where necessary.
14. Nigerians are the most exposed and traveled people in Africa. There are Nigerians in every country on Earth!
Yes, Nigeria is truly the giant of Africa despite the fact we've got giant problems.
***

Tochukwu Okeh
Writer, proofreader, hardware-specialist, geek…
I'm the spark that make your ideas shine bright. The blood flowing underneath my melanin skin whistles "Africa".