by Staff writer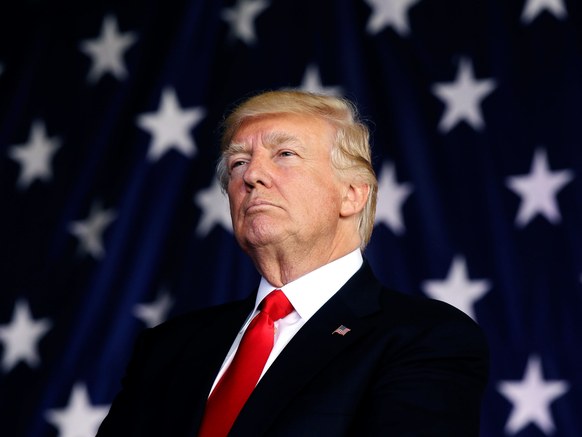 The trouble began, as it so often does, on Twitter, in the early minutes of Wednesday morning.

Mr. Trump had something to say. Kind of.
He sent out a tweet.
But this one, rather than attacking a political opponent or offering up a 140-character policy position, just plain made no sense:
"Despite the constant negative press covfefe."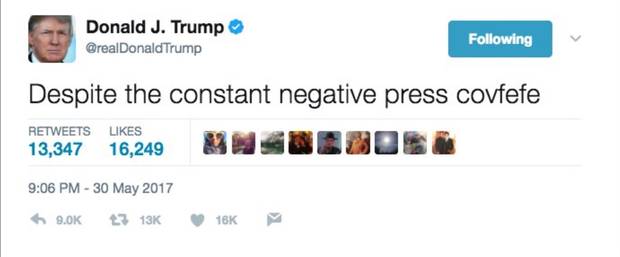 Wait, "covfefe"?
No one knew what it meant.
Surely it was a mistake that the president would soon delete.
But after five minutes, he didn't.
Then a few more passed. Before long, social media was in a mad dash to try to define Trump's typo. News reports followed, and soon a five-alarm internet fire was burning.
A full hour and the questions kept mounting.
Had the president's lawyers, so eager to curb his stream-of-consciousness missives, tackled the commander in chief under the cover of night?
Perhaps, some worried out aloud, Mr. Trump had suffered a medical episode a quarter of the way through his 140 Twitter characters.
No one at the White House could immediately be reached for a comment.
By 1 a.m., the debate had effectively consumed Twitter.
No English dictionary, living or dead, could define Mr Trump's tweet.

Luckily, Urban Dictionary came in handy, registering the word only just 2 hours after its invention: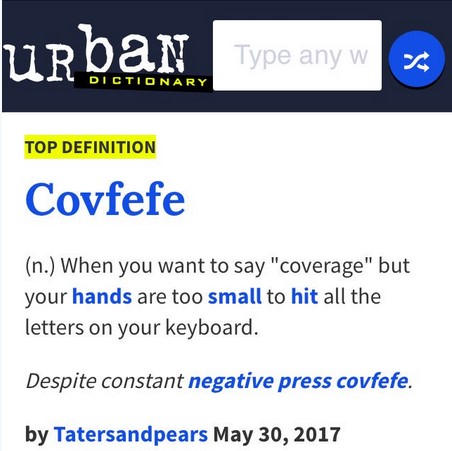 Some had reasons to believe the word was Russian though, translating to two English words: "I Resign"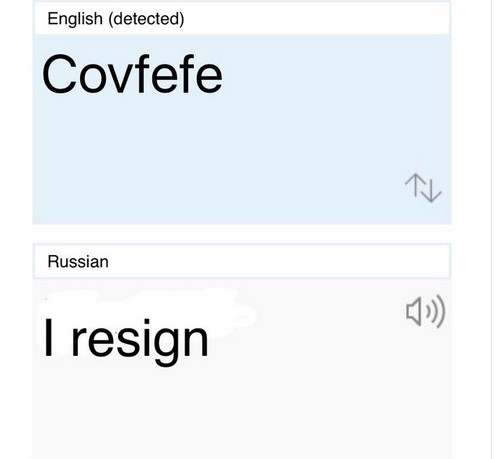 The president's tweet was finally deleted after about six hours.
Still, the commotion it caused is yet to die.