by Staff writer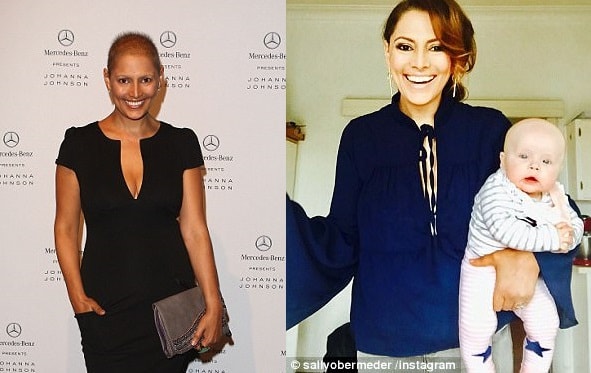 Ever since she received a breast cancer diagnosis the day before she was due to give birth in 2011, Australian TV presenter, Sally Obermeder, has always put on a brave face when talking about her cancer.

When her daughter, Annabelle, was born, the new mother spent a grueling eight months in chemotherapy, had her right breast removed and later on her left one too.
'My body's got scars everywhere,' the 43-year-old admitted on Saturday on Mamamia's No Filter podcast.
'For six months I had one breast,' she added. 'It was awful.'
The TV host had just one breast for six months because the doctors said they could only initially remove her right breast – which contained the tumour.
Sally was too weak to have treatment on the second.
However, after six months of radiation therapy, surgeons later performed a mastectomy on her left breast, too.
She was then told she was unable to have implants as her body might reject them and she might need to go back into treatment.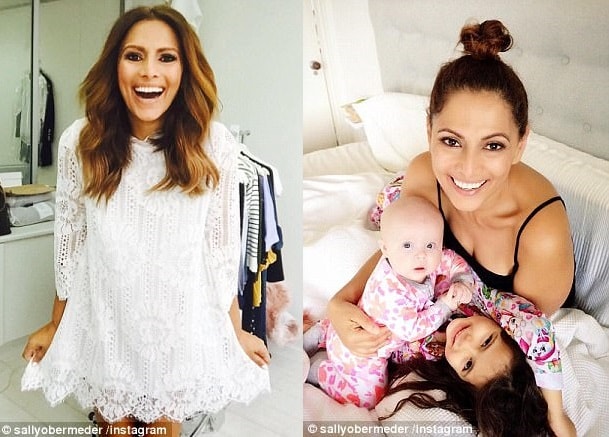 Sally said that for six months, she only had one breast – before her second breast was removed in another surgery.

Speaking about the options she was given, Sally said doctors offered her a TRAM flap, which involved removing tissue from her own body to reconstruct her breasts.
In Sally's case they used tissue from her back, in a 17-hour procedure that saw 'every single nerve' reattached during the process:
'They can do it for anyone… but it's a big operation and I think people think, "Well, I'll have an implant, what's the difference?".
'But that just wasn't an option for me,' she said.
The mother also had her nipples reconstructed using skin from her back:
'They aren't actually real nipples, there's no sensation there,' she added – saying she was in hospital for ten days following her treatment.
The busy media personality has since welcomed her second daughter, Elyssa, via surrogate at the end of last year and has gone back to work.