by Staff writer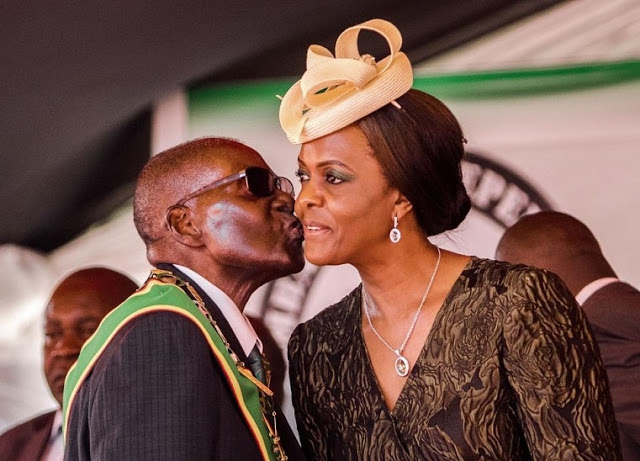 Four people have been arrested and accused of booing the first lady who this week moved closer to succeeding her husband as president.

The Zimbabwe Herald reports that three men and a woman from Bulawayo are accused of booing Grace Mugabe at a ruling party rally over the weekend attended by President Robert Mugabe.
The report says they face charges of undermining the authority of the president.
State prosecutor Jerry Mutsindikwa says the four allegedly sang "We hate what you're doing" as the first lady spoke.
The three men and a woman were arrested after attending a ruling Zanu-PF party rally in the country's second city Bulawayo where Grace Mugabe was heckled while addressing the crowd on Saturday.
93-year-old president Mugabe this week fired his deputy and longtime ally Emmerson Mnangagwa, accusing him of plotting to take power via witchcraft.
Grace Mugabe is expected to replace Mnangagwa as one of Zimbabwe's two vice presidents next month.