by Onochie Omolaso Kenechukwu
I always thought Nigerian juju wasn't real till the day I handed my phone to a stranger, smiling the whole time.

I wasn't held at gun point or harassed in any way. I just gave him my phone. Willingly.
Okay, let's rewind a little to where and how it all began.
I was on my way home back from Computer Village and there was this route I usually take — it is called ojuirin.
It is the shortest route back to my house but a bit dangerous especially at night but I still take it anyways.
That day, I wasn't in a hurry to get home as there was no one at home. I was using my usual route home when I noticed a large crowd on the road.
I stopped to find out what was going on (my first mistake). A game known with the street name 3 cards was being played and it was fascinating to me.
For those who have seen the last air bender, the picture helps to understand the "3 cards" game better.
The game is played with 3 cards faced down and they're swapped at light speed.
Anyone can bet any amount of money to lift the correct card up and if it's correct they get paid.
That scene from the movie Now You See Me 2 can also help understand the "3 cards" game — that thing Jack Wilder did, but on a smaller scale and on a table.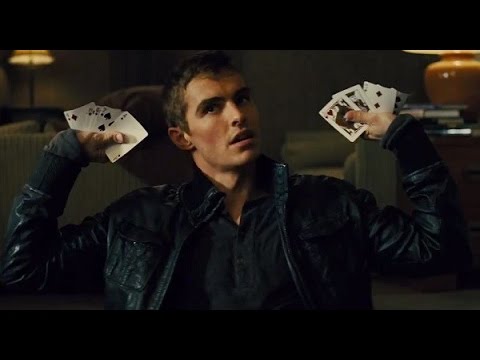 Alright, so enough of the game and back to the story.
So I was fascinated by it and something in me told me to bet that it was easy.
I bet till I lost N2,000.
I thought to go but the gambler called me back and ask me to give him my phone and if I was right with the next one I'd get my N2,000 back.
I didn't think about the ridiculous offer, handing over my iPhone 6 worth over N100,000 as at then in exchange for N2,000.
And have it in mind I never won any game. So what made me hand over my phone for one final play if not juju?
Also, while the guy flipped and mixed the cards, the right one seem to always change position at the dead. This can only be possible with juju.
I lost my phone to the gamblers and also the N2,000. Couldn't even trace them until the next day with the help of a man who work around there.
So please African juju is real and wherever a crowd of Africans is gathered, continue walking if not run.
The problem starts when you stop to look!
***
Onochie Omolaso Kenechukwu studied Computer Engineering at Covenant University.

Passionate about how things work, Onochie calls himself a deep thinker and lover of intriguing conversations.