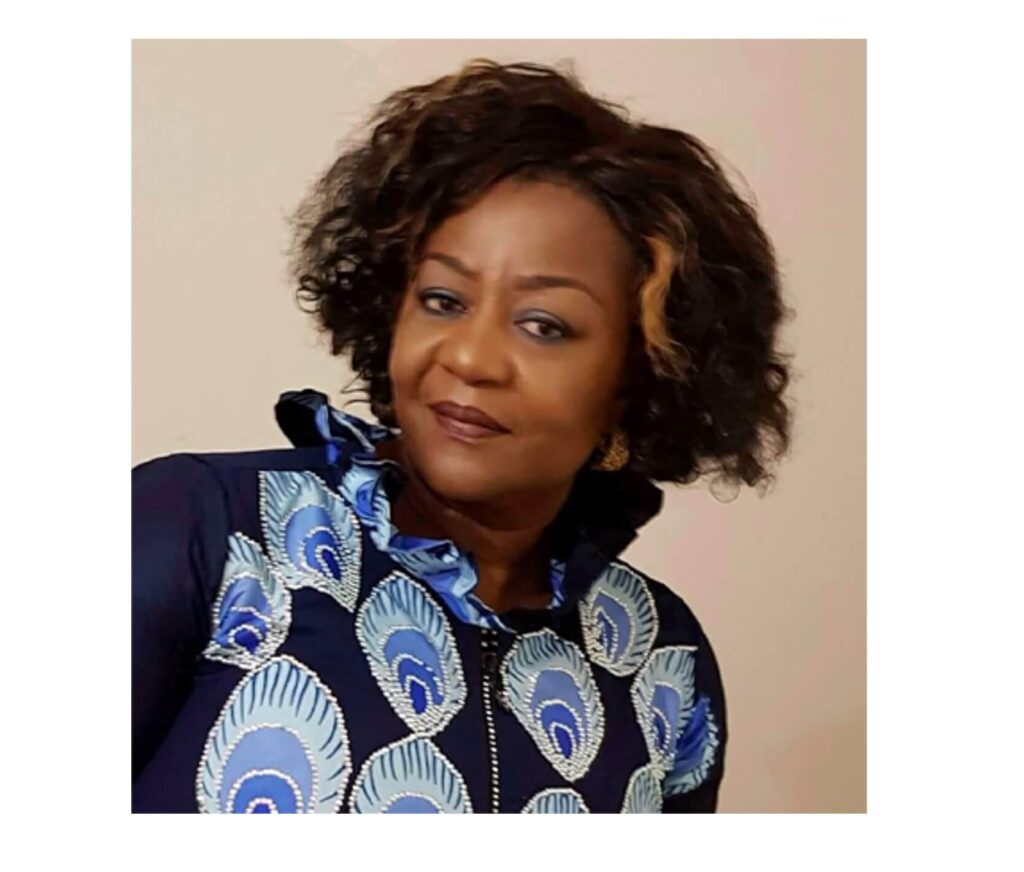 Nigerians on social media have dug up an old Twitter post made by Buhari's aide Lauretta Onochie where she berated old leaders and asked Nigerian youths to "kick" them out.
The post was made in 2012, long before Lauretta Onochie was made the Special Assistant to President Muhammadu Buhari on social media in 2016.
In the tweet, Onochie called Nigeria a "gerontocracy", a state run by old people. She then asked Nigerian youths to "kick their leader's old b**ts".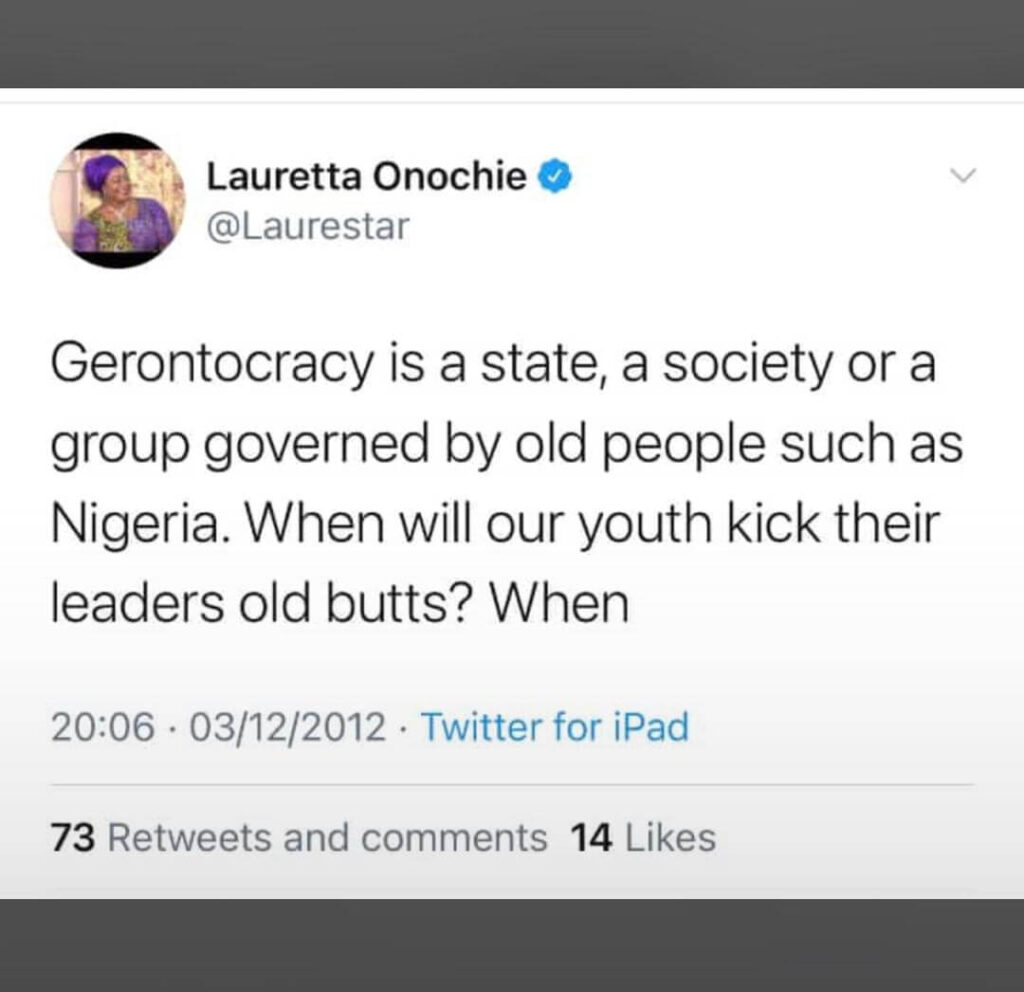 Lauretta Onochie recently criticized Nigerian popular musician, Wizkid for referring to President Muhammadu Buhari as "old man".
Wizkid had written in criticism of Nigeria's president sending well wishes to President Trump of America without addressing the issues about the violence of SARS officers against young people in the country.
The 30-year-old musician wrote:
 "Donald Trump is not your business! Old man! Police/Sarz still killing Nigerian youth on a daily! Do something! Nothing concern u for America! Face your country!!"
Lauretta Onochie berated Wizkid over the tweet, stating that the singer exhibited crass ignorance, insensitivity and childishness with the way he addressed the president as an old man. She also called him a "dumb kid".
Onochie wrote:
"Its not disrespectful to call anyone old. Its the way and manner Ayo Balogun addressed the President that leaves a sour taste in the mouth. He exhibited crass ignorance, insensitivity and childishness. But hey, he's a #DumbkidNotWhizKid. When he grows up, he might learn respect."