by Staff writer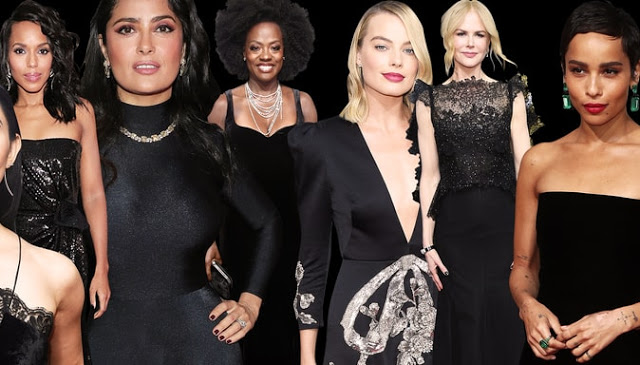 On Sunday night, women and men overwhelmingly showed their support for the #MeToo and Time's Up campaigns by wearing black to the 2018 Golden Globes.

Time's Up was a movement started by many leading ladies in Hollywood, including Kerry Washington, Reese Witherspoon and Natalie Portman, as a way to stand in solidarity with victims of sexual harassment and assault, and to represent them with a legal-defense fund.
The night's biggest celebrities all wore black dresses to the award ceremony to show their support for the Time's Up movement.
However, not everyone went with the route!
Hollywood Foreign Press Association President Meher Tatna donned a colorful red dress while attending the show, though she wore a Time's Up pin, showing she supports the movement.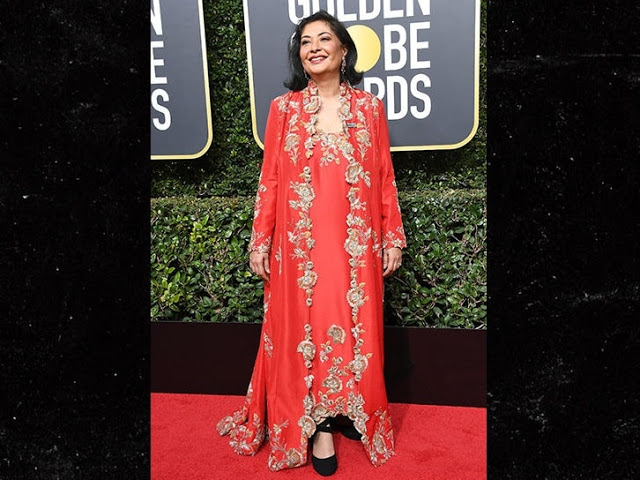 Meher Tatna

German model Barbara Meier also decided to eschew the color of the evening, opting for a colorful dress.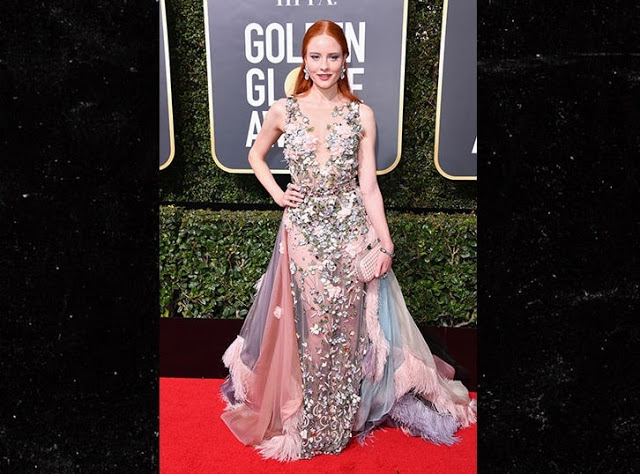 Barbara Meier

She later took to Instagram on Sunday to explain her reasoning, but added that she supports the movement.
"If we want this to be the Golden Globes of the strong women who stand up for their rights, I think, it's the wrong way not to wear any sexy clothes anymore or let people take away our joy of showing our personality through fashion," she said.
"We were fighting a long time for the freedom to wear what we want to and that it is also ok, to dress up a little more sexy.
If we now restrict this, because some men can't control themselves, this is a huge step back in my opinion."
She added, "We should not have to wear black to be taken serious. US women should shine, be colorful and sparkle. Just like it is our nature. In my opinion this symbolizes our freedom and our new strength."
She ended her message, "But to make clear: A lot of bad things happened and should never happen again!!!"
Actress Blanca Blanco also did not wear black to the show.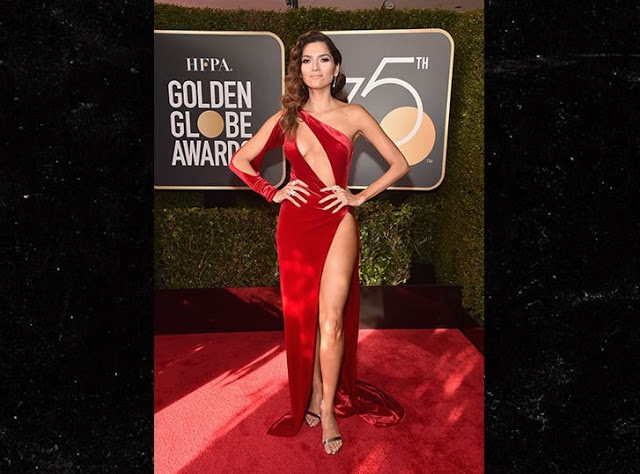 Blanca Blanco

Because they are all wearing black — a color nobody really looks bad in — and for a good cause, DNB Stories will not be making a list of Best and Worst Dressed this year.
Congratulations to Oprah Winfrey for becoming the first black woman to win the prestigious Cecil B. DeMille Award.