by Gloria Ezeh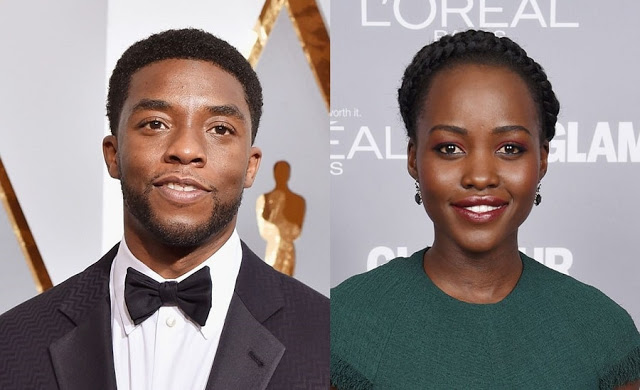 The things we see on Twitter these days!
So this handle (@AsianWifeHaver) sent this tweet about how his girlfriend was attacked by a 'black teenager' when they went to see Black Panther: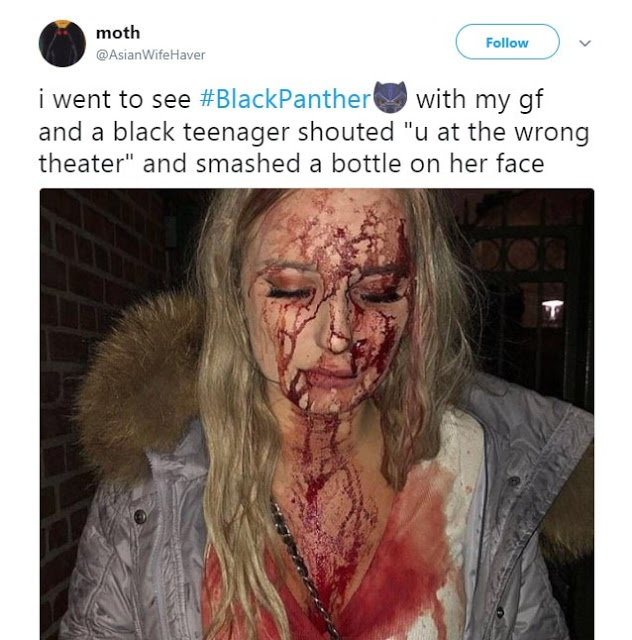 While everyone was still in shock about the occurrence and offering their concerns for him, this HAPPENED!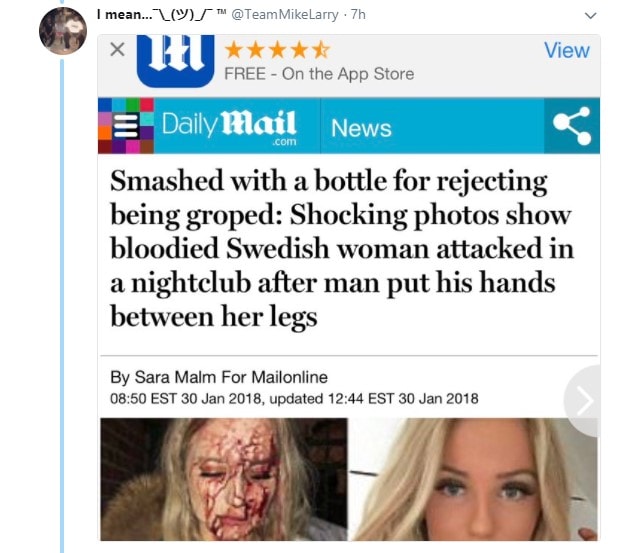 It appeared the story was totally fake because the picture he tweeted was the exact same picture of a Swedish woman who got attacked in a night club last month.
Still beats all of us @DNB Stories to imagine why anyone would want to hate on #Wakanda so much!
I mean, why hate when it's so much easier to become a citizen?
Meanwhile, in related news, Black Panther continues to shatter box office records, and people are already speculating it will either beat or tie with Captain America: Civil War as the second best Marvel preview ever!
***
Gloria Ezeh is a senior editor at DNBStories.Com.