by Staff writer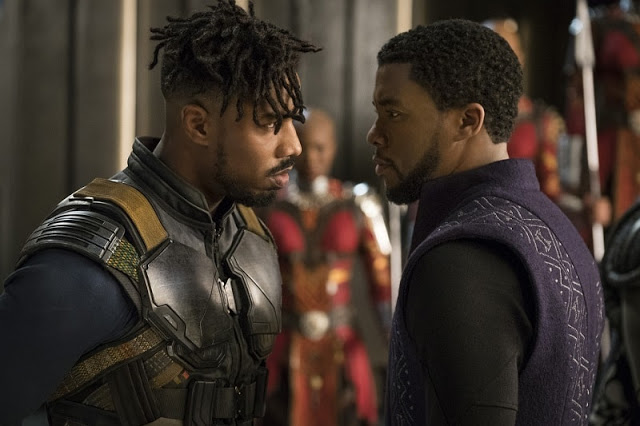 Excitement for the new Black Panther movie has taken over social media in recent weeks, but not everyone seems equally thrilled.
Over the last few days, a group has emerged on Facebook attempting to organize commenters to flood the film with bad reviews on Rotten Tomatoes.

The group which is also revealed to have sabotaged the score of The Last Jedi on Rotten Tomatoes, is also planning to review-bomb Disney's upcoming Black Panther film, according to Marvel Studio News.
Using hashtags like #DCOverMarvel and #BringDownDisney, the group claim to be frustrated with Disney for its "treatment of franchises and its fanboys," according to the page's description.
Black Panther is produced by Marvel Studios but will be distributed by Walt Disney Studios.
The anti- 'Black Panther' group's event page has now been removed by Facebook, who shared their disapproval of the organizer's message.
"People often use Facebook to challenge ideas, institutions, and practices," a spokesperson from Facebook shared with CNN.
"Such discussion can promote a diversity of perspectives and greater understanding. However, we're opposed to hate speech and bullying, and don't allow either on our platform."
Given that the film has an all-black cast and touches on themes of race and cultural heritage, it's hard not to see the move as racially motivated.
In response, Rotten Tomatoes has also taken a stand against attempts to sabotage the film's reputation on its review site.
"While we respect our fans' diverse opinions, we do not condone hate speech," Rotten Tomatoes said in a statement.
"Our team of security, network, and social experts continue to closely monitor our platforms and any users who engage in such activities will be blocked from our site and their comments removed as quickly as possible."
Black Panther opens February 16 nationwide, with a star-studded soundtrack curated by Kendrick Lamar with music from The Weeknd, Vince Staples, Travis Scott and more.
According to Fandango, the film has so far outsold all other superhero films in ticket pre-sales.