by Staff writer
A sex doll in Thailand has met a gruesome end after its owner, for reasons unknown, slashed its stomach open, battered and mutilated the body and dumped the doll in the bush.
Thailand Police were alerted by a passer-by about a 'body' dumped in a bush.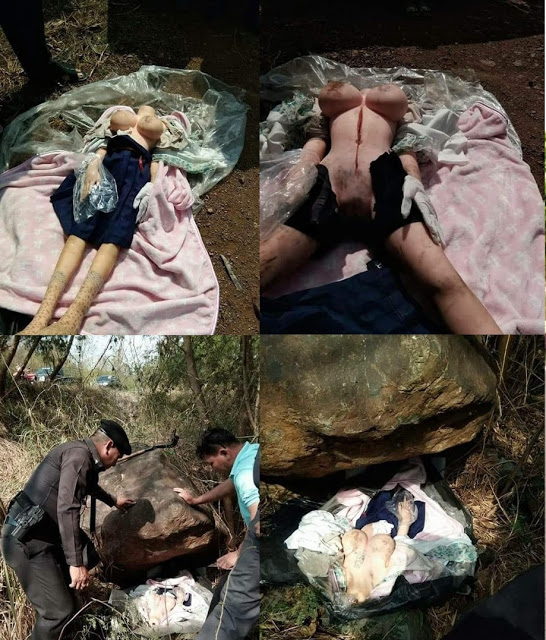 They arrived the scene only to discover the mutilated sex doll.
The culprit is yet to be identified.