by Staff writer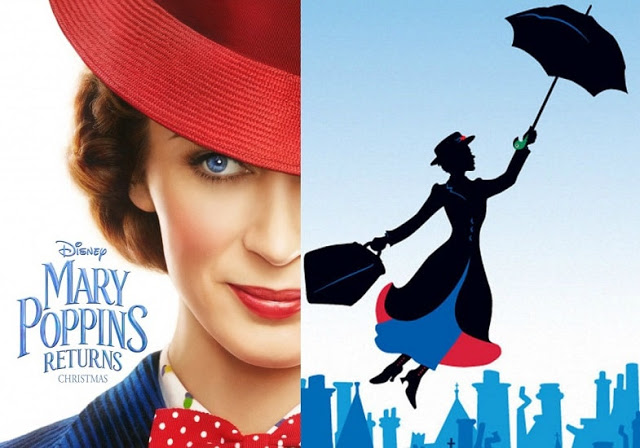 The winds are blowing in from the east so you know what that means: Mary Poppins is coming back!
Disney Studios has just released the first trailer of the sequel to the beloved childhood classic, Mary Poppins.

And no, this is not a remake — it is an actual SEQUEL.
The new story is set in the 1930s, 25 years after the original Julie Andrews film, and this time the magical nanny is played by Emily Blunt.
According to details released by Disney, Mary Poppins returns to the Bankses after Michael and his three children suffer a personal tragedy (presumably the death of his wife).
Along with Jack, said to be an apprentice of Bert's, Mary also brings her cousin Topsy Turvy-Poppins, to be played by Meryl Streep!
The sequel will also star Julie Walters, Colin Firth and Angela Lansbury.
Julie Andrews who played the original Mary Poppins in 1964, we learned, turned down a cameo role, stating she does not want to deflect attention away from Blunt's performance.
The 1964 movie won five Oscars, including one for Andrews as Best Actress.
Dame Julie Andrews revealed during an interview that she actually nearly died while performing one of the 1964's film's stunts, specifically the iconic scene in which Poppins flies across the London rooftops thanks to her trusty magical umbrella.
We sure can't wait to see what Emily Blunt can do!