by Staff writer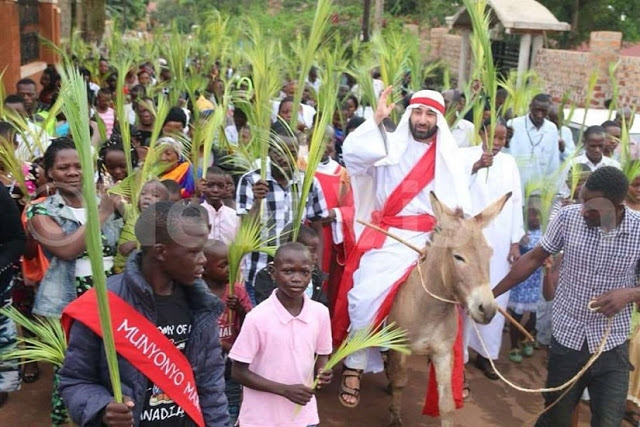 There was a strong online reaction after it emerged that a church in the East-African country of Uganda had allegedly hired a white man to play the role of Jesus Christ for their Palm Sunday celebration.
Palm Sunday is the start of the Holy Week and the day Christians celebrate the triumphal entry of Jesus into Jerusalem, one week before he was crucified.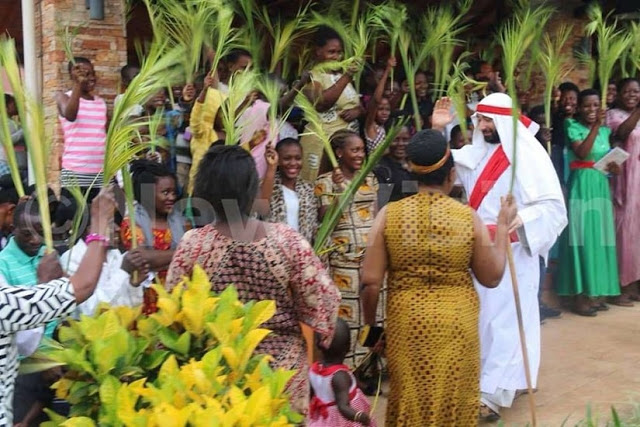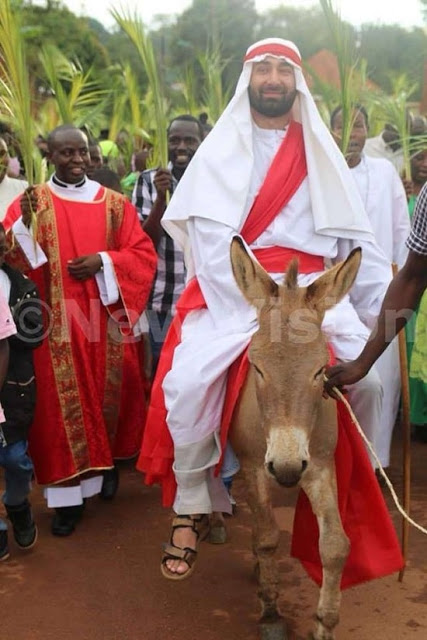 The community Catholic church in Uganda's capital decided to use a 'real' white man for the role of Jesus Christ.
The news and photos have caused strong feedback online, with many criticizing the act.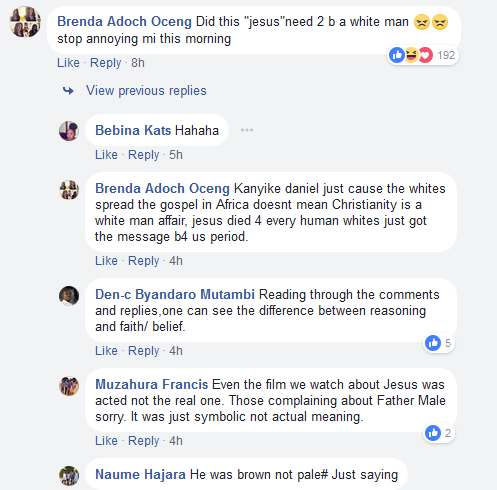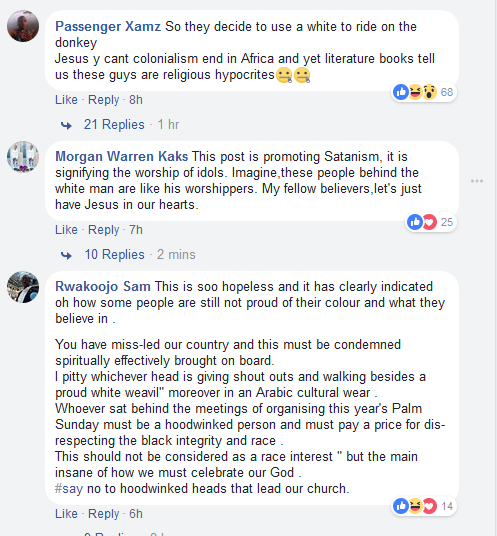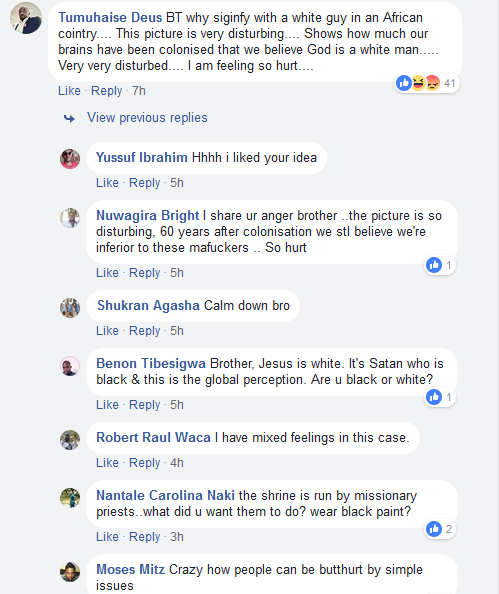 Religion has since been used as a tool to devalue black skin.
American religious leaders Joseph Smith and Brigham Young of the Latter Day Saint movement once reasoned that black skin was a result of the Curse of Cain or the Curse of Ham.
They used these Biblical curses to justify slavery.
DNB Stories's founder, Daniel Nkado, who now identifies as a 'secular humanist' described a similar experience in a church he once attended.