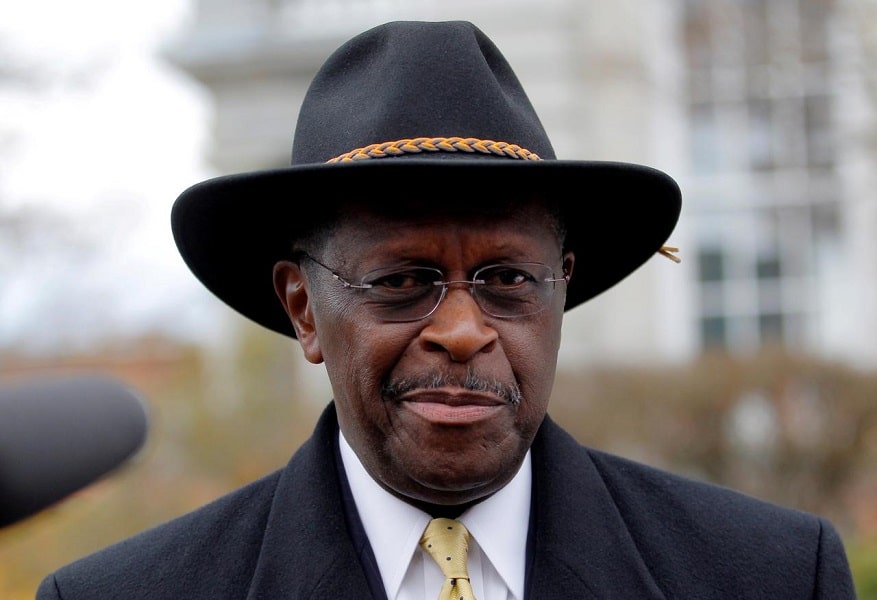 A US former presidential candidate and business executive Herman Cain has died of coronavirus after initially tweeting that it doesn't exist.
Three months ago, in April, Herman Cain tweeted: "Don't believe everything you hear on Fake News. I never had the Wuhan Flu, because it doesn't exist."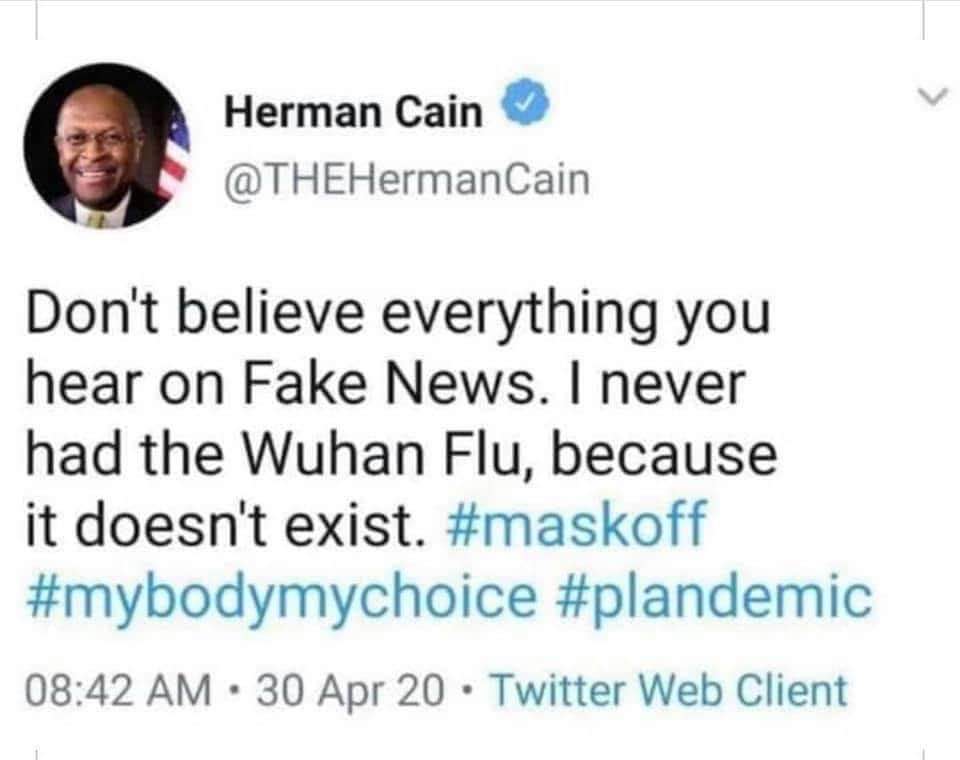 Since then he has made several other posts discrediting scientific recommendations about the coronavirus disease. Herman Cain posted an anti-mask tweet the day before he was hospitalized with coronavirus.
Cain was diagnosed with coronavirus nine days after attending President Donald Trump's Tulsa, Oklahoma rally without wearing a mask.
The rally took place on June 20 and nine days after, on June 29, Herman Cain tested positive to coronavirus. On July 1, his condition became worse and he was hospitalized in an Atlanta hospital. Herman Cain died yesterday, July 30, of coronavirus-related complications.
As an ardent supporter of Donald Trump, the 74-year-old bought into some of Trump's ideas about the coronavirus pandemic.
An official commentary about his death posted on his website said Herman Cain was in a high-risk group for coronavirus because of his history with cancer.