by Staff writer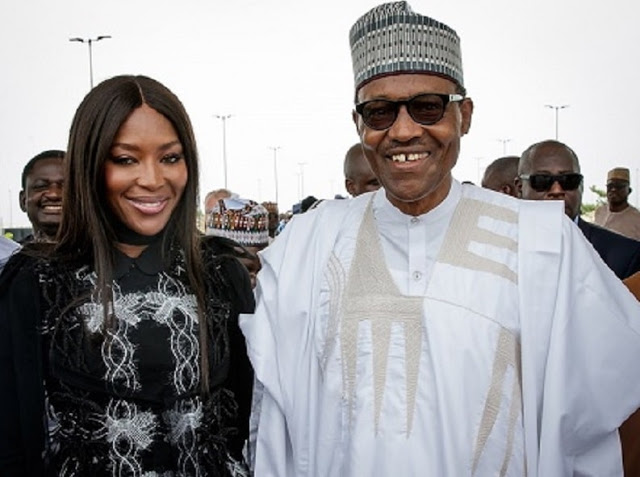 Earlier, British supermodel, Naomi Campbell, shared some photos with President Buhari with a caption that says she was invited to the launch of Eko Atlantic City in Lagos.
She wrote:

"Was a pleasure to be invited by His Excellency The President of The Federal Republic of Nigeria, Muhammadu Buhari to the private launch of Eko Atlantic."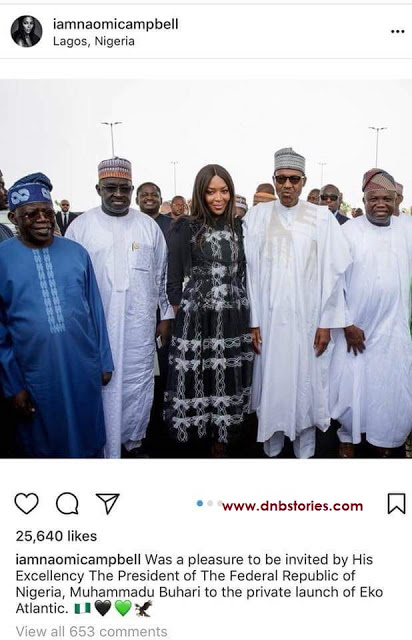 But the presidency denied inviting her via a tweet by Personal Assistant to the president on New Media Bashir Ahmad who wrote:
"For the sake of clarity, President @MBuhari didn't invite Ms. Naomi Campbell to any event during his 2-day visit to Lagos State. They only met at the Eko Atlantic City while Mr. President was touring the project, and she requested to take photos with him".
Naomi Campbell has edited her earlier Instagram post and the new caption now reads:
"Was a pleasure to meet His Excellency The President of The Federal Republic of Nigeria, Muhammadu Buhari to the launch of Eko Atlantic. HERE FOR ARISE FASHION WEEK!"