by Staff writer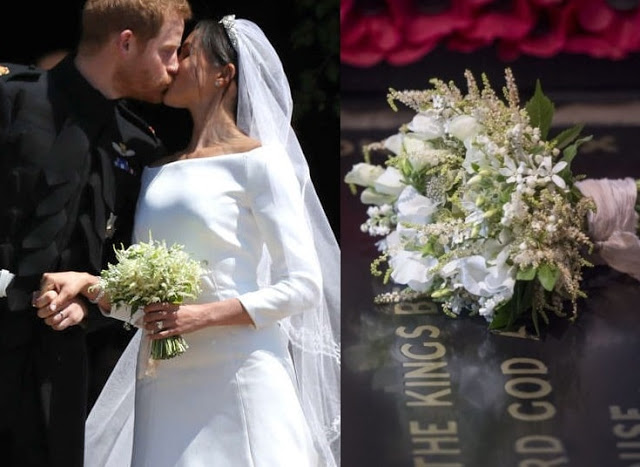 The bouquet carried by Meghan Markle when she tied the knot with Prince Harry has been sent to Westminster Abbey in a long-established tradition.
The flowers have been placed on the Grave of the Unknown Warrior, which symbolizes the sacrifices made by British troops at war.

The Warrior's Grave, the only grave in the Abbey which is never walked over, stands as a tribute to all those who died during the First World War.


The tradition was begun by Queen Elizabeth, the Queen Mother, following her marriage to King George VI.

Markle's bouquet was designed by florist Philippa Craddock and comprises sweet pea forget-me-not, lily of the valley, astilbe, jasmine, astrantia and myrtle, most of which were handpicked by Prince Harry from his mother's garden.
Forget-Me-Nots were Princess Diana's favourite flower.