by Staff writer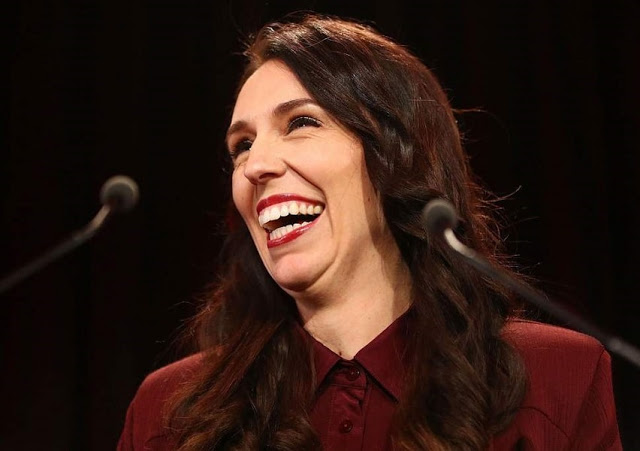 New Zealand's new prime minister, Jacinda Ardern, took office on 26 October 2017.


Here are a few cute things about Ardern that might interest you:
1. She is young

Ardern is the world's youngest female head of government, having taken office at age 37.
2. She is progressive
Pledging to be a progressive leader, Jacinda Ardern said she would build a "fairer, better" version of her country.
"We aspire to be a government for all New Zealanders and one that will seize the opportunity to build a fairer, better New Zealand," she said.
3. She is agnostic and a firm supporter of gay rights
Ardern renounced her faith when she was in her twenties in favour of equal rights for LGBT people.
Speaking to the New Zealand Herald, she said she left the Church of Jesus Christ of Latter-day Saints in her early twenites as the church's views on gay rights clashed with her own.
The Mormon church has long-held conservative views towards LGBT rights.
"For a lot of years, I put it to the back of my mind. I think it was too unsettling," she said.
"If something like religion is part of your foundation, and then suddenly you start questioning that – it's quite a confronting thing to deal with.
"Even before the Civil Union Bill came up, I lived in a flat with three gay friends and I was still going to church every so often and I just remember thinking 'this is really inconsistent – I'm either doing a disservice to the church or my friends'.
"Because how could I subscribe to a religion that just didn't account for them?"
She added that she felt uneasy with the Mormon requirement of "tithing" – paying one-tenth of your income to the church every month.
"I have a real respect for people who have religion as a foundation in their lives," Ms Adern said.
"And I respect people who don't.
"I'm agnostic. I don't spend a lot of time trying to figure it out. I just think people should be free to have their personal beliefs and not be persecuted for it, whether they be atheist or staunch church members."
Ms Ardern, who is currently pregnant with her first child, said she plans to work up until her due date in June.
According to an official statement, when Arden is admitted to hospital to give birth she will hand the reins of government to the acting prime minister, Winston Peters.