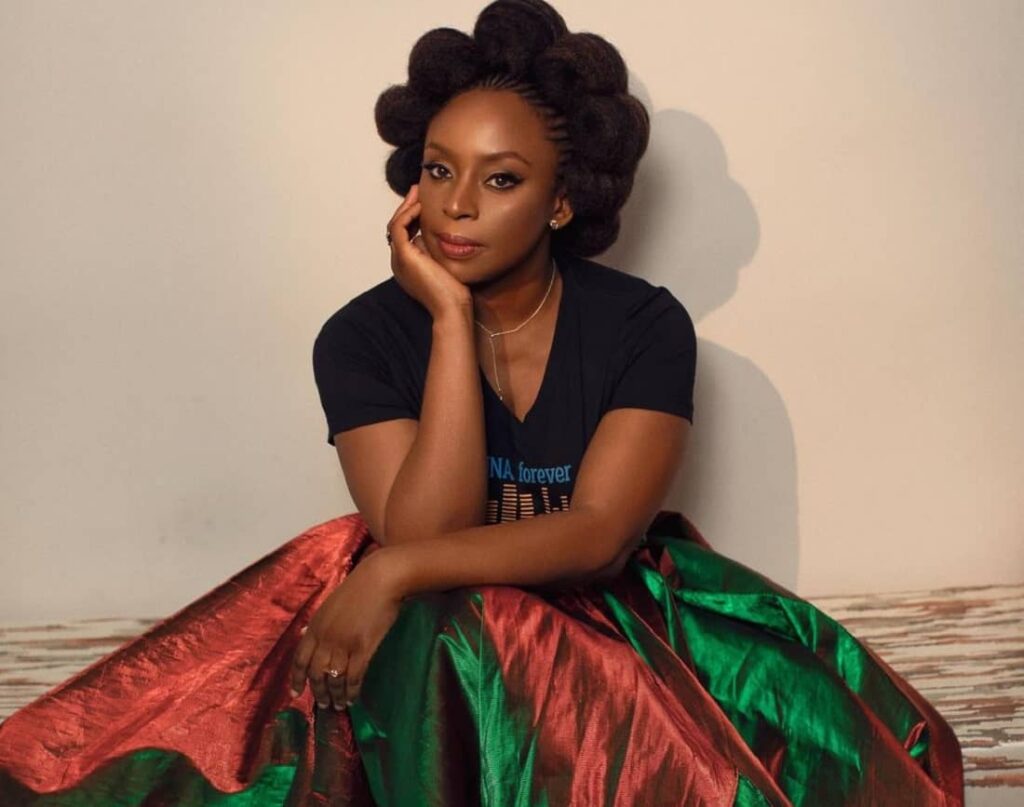 Acclaimed Nigerian author has shared some information about her position with religion in a recent interview.
Speaking with TV host Ebuka Obi-Uchendu for Bounce Radio Live, the prolific writer said she would describe herself as "agnostic" or "questioning".
The 43-year-old writer said:
"Today, I don't like to talk about religion because I don't know. I think of myself as agnostic and questioning."
Chimamanda said she still calls herself a Catholic but no longer attends the Catholic church in Nigeria which she says is "way too much about money, fundraising, and thanksgiving."
She said:
"I grew up Catholic. Catholicism was very important to me. It's almost like a culture, not just a religion. So even if you leave the Catholic Church, it's in you. Nigerian Catholicism is way too much about money, fundraising, and thanksgiving. Some in the east even look at who's wearing gold. I don't go to church in Nigeria. Outside the country? Certainly not often. When I find a progressive Catholic Church, I go."
The award-winning author said there are aspects of the Catholic church she still finds beautiful and admitted she is a big fan of Pope Francis.
The "Half of a Yellow Sun" author said:
"There's still something beautiful about the mass. I find Latin beautiful, the priests sweeping up in their dresses, and the sense of community. But there's also a lot that I quarrel with. It's the pope I love because he's so human."
Ms Adichie added that she respects religion in general but questions some of its "excesses".