FOUR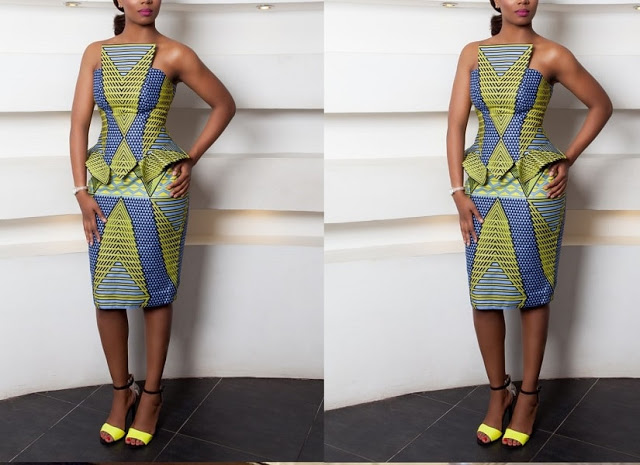 What you have to know is that Nkiru might be a tough woman but she doesn't joke with her husband.
Their union had been a classic example of what the Asians call "a love marriage".

Nnamdi was, and still is, the only man capable of making Nkay blush.
The only person in this whole wide world that in those very often moments she raged with anger is able to get her calm just by his mere presence alone.
So when that afternoon she got a call from her darling husband and he informed her he just returned from his meeting with his boss with a not-so-good news, Nkiru's reply was: "Baby, just stay calm, I'm coming home right away, okay?"
She turned to her friends. "I'm so sorry girls, but I have to run now."
Angel and Blessing nodded their understanding.
"I hope nothing major," Blessing asked.
Nkay shook her head. "Not exactly, just some issues at his place of work."
"Oh."
Nkiru was already at the door when Angel called her back. "Nkay, why not wait for me – I think I'm leaving now too so let me drop you."
"Okay, thanks."
Angel and Blessing hugged and she saw them off.
Towards the end of Sawmill Street, Angel asked Nkay, "You still live in Phase 2, right?"
Nkiru nodded. "Yes, dear," she said, but quickly added, "you know what, just drive up New Garage and I'll come down there."
"No, I'm not in any hurry, I can take you home," Angel said. "And moreover you still haven't told me about the plan you said you have about dealing with my husband."
"Of course, of course, but just stop at New Garage—there are things I need to pick around there before heading home. We'll meet tomorrow and discuss in detail, okay?"
"Okay, if you say so."
"Yes."
Angel drove across the bridge after Round-About and steered into the petrol station at New Garage.
Nkiru came down and waved her thanks.
She stayed till Angel has disappeared out of sight before she waved down a bike and climbed on top.
In a few minutes, the bike man stopped on Miyaki Road, Oworonshoki, and Nkiru came down.
She gave the man one note from the N400 she collected from the other bike man she earlier had a fight with, the one Angel gave N500.
"Ha, Madam, I no get change o."
Nkiru collected her money back. She pointed. "See my house, come by anytime and I will give you your N100, you hear?"
"No bring am," the bike man said immediately.
Nkiru looked at the man. "Oga, since you don't have change, I said you can come later to collect the money na?"
"Madam, give me the money make I find change for you!"
Nkiru sent scowling eyes at the man. She finally handed him back the money and this time the bike man reached into his left pocket and brought out a wad of neatly folded notes.
He selected N100 from the bundle and gave to Nkay.
Nkiru collected the money from him with her brows puckered. "So you been get change before abi!" She hissed and walked away.
Inside their mini-flat, Nnamdi sat on the blue sofa that faced a Samsung TV that no longer worked.
Or partially worked, because it could still turn on and the voice was still okay, only it now always showed distorted images.
Nnamdi used to get it back to working fine by skilfully hitting at a side of it, but eventually that approach stopped being effective.
Nkiru came and sat at her husband's side. "How did it go?" she asked him in a calm voice.
Nnamdi picked the letter beside him and gave to his wife.
Nkiru did not finish reading the letter before she got up. "Wait, they are just going to drop you like that without paying you the three months salary they owe you?"
"Baby, just leave them. It's between them and my God."
"Abia!" Nkiru said. She adjusted one strap of her bra. "Shebi it is that bald-headed COO man that gave this letter to you abi?"
"Yes," Nnamdi said. "Why?"
"Hehehe. Ojechagonu ije ofo ya una! He has gotten himself into serious trouble." Nkiru clicked her tongue, shaking her head. "Ojuho ese! He didn't ask questions."
"Baby, calm down," Nnamdi said. "I don't want you getting worked up over this."
"Nnamdi, this is no time for English o. This is the time to sit down and plan well. We need to brainstorm well and come up with something. We can't just let them win like that! Mba nu! Not when Nkiru is involved."
"What do you think we can do?"
"Ibianu!" Nkay sat back down and held her chin in contemplation.
Nnamdi watched her.
"Yes!" she said, finally. "I know what to do!"
True, Nkiru might have thought of a good plan to go about the issue, but what she doesn't know is exactly how dangerous Nnamdi's calm-looking boss could get when needed.
***
At Angel's apartment, Segun stood beside Jacob in their study, facing the window drapes.
"I can't stop thinking about that night," he told Jacob.
"Me too."
A moment passed and Segun let off a deep sigh. "What does this make me? Or us?"
"What do you mean?" Jacob asked.
"I am supposed to be married, sharing these very deep emotions with the woman I call my wife."
Jacob held his hand. "It's tough, I know. Believe me the pressure can get so overwhelming I sometimes I feel like it's driving me nuts."
Segun turned his eyes at him. "Does Jessica know?"
Surprise glittered in Jacob's eyes. "No way!"
"Do you intend to tell her?"
"No!"
"Do you even have plans of ever marrying her?"
Jacob sighed. "Seriously, to tell you the truth, I am not considering it."
"Why?"
"She is pretty, intelligent and resourceful, I know, but she is definitely not the kind of person you betray with this kind of secret."
Segun stared at his friend.
"You know, I really consider you lucky though."
"How do you mean?" Segun asked.
"The kind of woman you married—she is just so calm and graceful that even if she catches red-handed today, she might not overreact."
Segun shook his head. "You can't know that for sure."
"What?"
"Angel is too complex a person. And that's part of the thing that gets me really scared about her. She is so sophisticated that you don't know exactly how she feels or will react. People like that might not know how to handle hurt."
"Believe me, with her, it is never going to get that messy."
"Don't say that. You know she is a media girl and she is friends with most of these newspaper and TV people. Even one of the biggest bloggers in this Lagos is her friend. It might not get physical with her but she might employ other ways."
"Come on, Shegz, I know the woman you married. She is nothing like Jessica at the least. Do you know she started a fight with me the day she saw me watching Empire?"
"Empire, the TV show?"
"Yes! That! So you can imagine. What if it had been gay porn she saw me looking at?"
Segun smiled, feebly.
There was a moment of silence between the two men.
And just then Jacob bent and planted his lips between Segun's.
***
Because she knew she'd be going out soon again, Angel did not drive into the compound.
She parked the car on the street and walked into the compound on foot.
"Welcome, Madam," the gate man greeted as he closed back the gate.
"Dominic, how are you?" Angel said.
"Fine, Ma."
"Has Sandra come?"
"Yes, Madam. About an hour ago. She and small madam had gone out."
"Okay."
Sandra is the housemaid.
"What about your car, Ma?" Dominic asked.
"Parked on the street, will be going out shortly."
"Okay, Ma."
At the sitting room, Angel saw the glass of wine on the coffee table and immediately knew they have a visitor.
But unlike most guests Angel and her husband have received before, this one is well known to the couple and can give really good head.
Even better than Angel herself.