SIX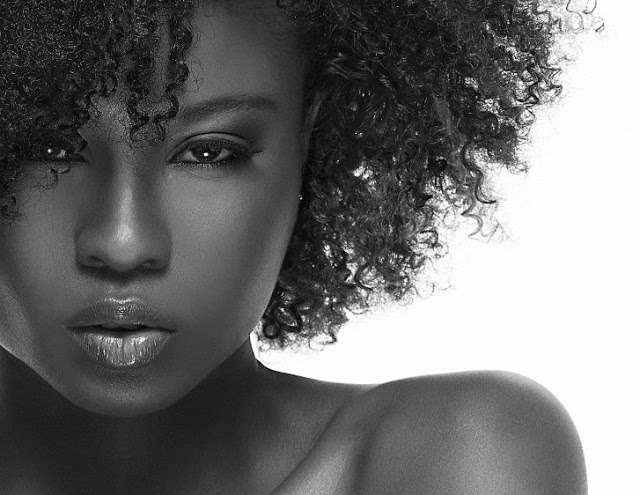 Find all previous episodes HERE.


***


Angel slowed the car and parked.
Her fingers gripping the steering wheel firmly, she cleared her throat and began: "Jay, you may be my husband's best friend but you should know I consider you every inch a friend too, which is why I've decided to tell you about this."

Jacob battled to remain calm. "I'm listening," he said, praying hard the tremor in his voice did not betray his guilt.
Angel looked at her nails and rubbed her fingers together before continuing: "Before I continue, do I have your word that you are going to guard what I'm about to tell you with everything you stand for?"
"Sure, Angie, you can confide in me."
Angel looked at Jacob. "Thank you."
"So tell me, what is it?"
Angel took a moment, sighed and then told him. "Jacob, your friend is cheating."
It was hard to tell if the surprise that came on Jacob's eyes was real or feigned.
"Yes," Angel continued. "I'm only telling you because I trust the person I've known you to be and that you are not going to keep anything from me."
"Sure."
"Perhaps you know who this woman is?" Angel left her eyes on Jacob. "I really need to know."
For a second, Jacob looked rather disoriented. He made a show of shaking his head. "Oh no, Angie, I have no idea. You must believe me."
Angel nodded. "I do," she said. "But I also do know that you can find her much easier than me. You know your friend, there is nothing he does not tell you."
"Which is why it shocks me to hear this," Jacob said. "Are you really sure?"
"I am."
"How did you find out?"
"I got hold of their messages."
"Wow!"
"Yes."
"Now you must help me unravel who this mysterious woman is. I'm eager to know what she looks like, what she does, what Segun sees in her that I don't have." Angel's voice was breaking.
Jacob touched her. "It's okay. I will help you, I promise."
Angel swallowed and nodded. "Thank you so much, Jacob."
She took his hand and gave him a firm grip before turning back to start the car.
***
Nkiru's husband, Nnamdi, might not be rich but he has always been able to give Nkiru just the kind of sex she enjoys. So good, in fact, that Nkiru always achieved multiple orgasms with him.
Unlike when she was with Ezeh, the man she was dating before she met and married Nnamdi, she never needed time to "get in the mood" with him. The mere scent of Nnamdi was always enough to get her fully aroused.
But today, Nkiru could sense something was wrong.
The sex was rushed and Nnamdi did not take his time to do all those sweet naughty things he usually did to her that always sent her to cloud nine.
In fact, Nkiru could swear it had not taken him up to five minutes to "arrive", and with the way he collapsed heavily beside her thereafter, she was sure there is no hope for a second round.
She tapped Nnamdi now. "Hey, are you okay?"
"Yes, Love." He then stretched his hand across her naked body. He looked sleepy.
Nkiru caressed the hand.
Their front door was banged then.
"Let me get that," Nkiru said.
Nnamdi nodded.
She gently lifted his hand and placed it on the bed. She rose, looking around for her clothes.
The door was banged again, more violently this time.
"Who is there?!"
Finally opening the door, the face Nkiru saw immediately chilled her.
***
One thing Blessing liked about Magodo is the ease to locate addresses there. The few deliveries she had had to do there before, there's never been one she stopped to ask for direction.
Her Google Maps always took her right to the correct place – very unlike the day she went to Allen and as soon as the Map lady announced she was now on "Ai-korodu Road" all her other announcements turned muddled. Until Blessing was forced to stop her car and ask for directions from real, living people.
Now, only a few minutes the tall and slender housewife turned into Dele Street of Magodo Phase 1, the map app announced, "You have arrived!"
Halting in front of a tall black gate, Blessing honked.
At the second sound, she heard a loud jangle from behind the smaller gate. Soon it was pulled back to reveal a short, straight-faced man in a blue uniform and black flat cap. He walked up to Blessing's car and she wound down.
"Yes?" the man said.
"Is this Mrs Afolabi's compound?"
"No," the man said. "This is Bishop Afolabi's compound."
Blessing gave the man a look. Of course, as someone in her kind of business, she is well aware of how unbelievably rude domestic workers can be.
"Yes," Blessing said, choosing maturity over annoyance. "Pastor Afolabi."
"Bishop, not Pastor," the man corrected again.
"Whatever, young man, please open the gate and let me in."
"You can't drive in, Ma."
"What, why?"
He pointed. "Park by the side of the road and walk in on foot."
"Something is wrong with your head, open the gate!"
But the man did everything except let Blessing drive into the compound. In fact, the housewife had to finally stop protesting and obey when he told her that once it is 3 O'clock, she would no longer be allowed to see "Madam".
Leaving her car by the side of the road, Blessing gathered her delivery items and hissed past the gate man.
Now inside the compound, she understood the gate man's pride. The house was a stately edifice, imposing in every right.
"Wait here," the gate man said.
This time Blessing readily obeyed and stood quietly on the paved patio.
Soon the gate man reappeared, now with a woman following closely behind him. "Caroline, will take you inside," he announced.
"Okay."
"You are welcome, Madam," Caroline said to Blessing. "Madam has been expecting you. Please follow me."
Blessing nodded, wondering if the accent she just heard was British or American.
Inside the wide and exquisitely furnished sitting room, Caroline asked Blessing to sit and feel comfortable. "Madam, will be with you in a few minutes."
Again, Blessing nodded.
"What should I get you?"
"A glass of water will do."
"Okay." Caroline walked across the room to a tall, giant refrigerator standing next to the wall.
"Thank you," Blessing said when Caroline extended a glass of cold water to her.
She watched her walk up the stairs and then relaxed back into the woolly couch.
Her phone rang then and she looked. It was Mia, her first daughter.
Blessing took the call and Mia informed her that the movie was over.
"Okay, baby, you and your brothers should stay at the lounge like I told you. I will soon join you."
"Your child?" Blessing heard and swung around at once.
A middle-aged woman was coming down the stairs, an unmistakable air of elegance clothing her.
"Yes, Ma," Blessing said, rising.
The woman got close and extended a hand. "Welcome."
The wrinkly hand Blessing shook did not match the extremely smooth face her eyes were fixed upon.
"So can I see what you brought?" the woman said, sitting a small distance from Blessing.
Though she'd been in the business of selling sex toys for quite some time, it felt strange now that she held out the box of dildos to Mrs Afolabi.
Perhaps it was because Mrs Afolabi had specifically ordered for the largest size of items she had ever sold.
The woman opened the box and looked at the dark-coloured gigantic objects.
Blessing could swear she smiled.
She rose. "You said 25K, right?"
"Yes, Ma, plus an extra 5K delivery fee, making it 30."
Blessing normally charged 1 or 2K for delivery (even sometimes doing free deliveries for those type of clients that spent hours beating down price) but the secret to good business is knowing how to make use of opportunities as soon as they present themselves.
"That'd be no problem at all," Mrs Afolabi said. "Please follow me upstairs so you can teach me how to use them."
Blessing's eyes popped. "Madam?"
"I have a right to be sure they are exactly what I want before paying, don't I?" Mrs Afolabi said.
"Sure, you do."
"Then let's go."
The woman led the way and a hesitant Blessing followed her.