SEVEN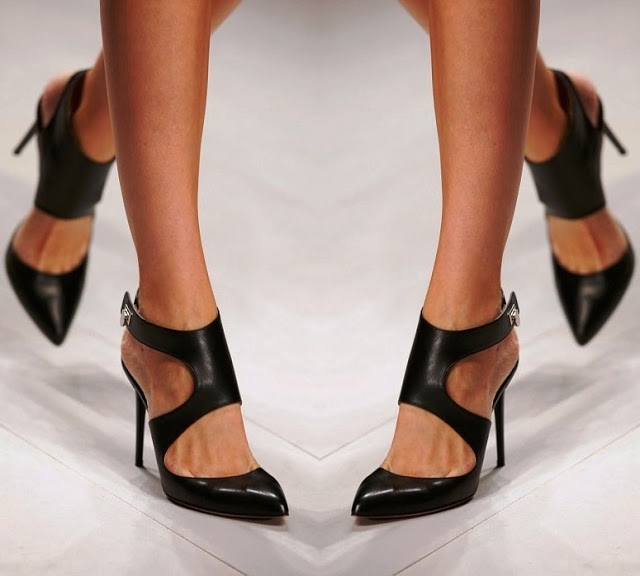 Find all previous episodes HERE.

***


One very important thing you have to know about Nkiru's mother-in-law is that she is a lover of children.
Not necessarily all children—she rarely responded to greetings from kids she did not know and often shouted at ones she felt were too noisy.

Still, Nkiru's mother-in-law, Augustina, likes children—the ones that bear her husband's name.
If it's something within her powers to do, she would have given birth to ten or fifteen children—but before Nnamdi came there were a lot of miscarriages and over three stillbirths.
After Nnamdi's miraculous survival, she tried very hard to get pregnant again, but nothing worked. Finally, and on a great sad note, age forced her to resign.
But to her sadness was some hope—her only son, Nnamdindu (My God is alive), is male, and he would one day grow up to marry a beautiful fertile woman who unlike her would be able to fill their household with children.
She had been a little doubtful when Nnamdi introduced Nkiru to her, but after further assessment, she realized Nkiru looked a lot like a woman in her kinfolk, who had given birth to ten children (without counting the two she bore at home before she got married.)
The name of the woman is Amuche, but people often called her Nne-Iri, meaning 'Mother of Ten', in a fond way.
After two years and Nkiru had had nothing to show Augustina, the 60-something-year-old woman began to regret her accepting her son to marry her.
Now, after over five years and still nothing, Augustina's regret has blossomed into full-blown hate.
***
Finally opening the door, the face Nkiru saw immediately chilled her.
"Mama?" Nkiru called. "Ibialu? You came? Nnoo—welcome."
If Augustina heard, or even saw Nkiru, nothing she did showed it.
Pushing her aside, she lifted her box and stepped into the house.
Nkiru is not inexperienced of Augustina's hostility towards her—one time, when they'd travelled to the village for an elderly kin's funeral, Augustina had poured her water used for washing, claiming she did not see her even though Nkiru knew quite well she did.
Nkiru had felt really bad, even almost succumbing to tears as the women that gathered began saying nice things to her (those skilfully-selected nice things that are peppered with caution, as typical of village women).
But this time around Nkiru has decided not to be overly bothered about any of her mother-in-law's drama.
You know that point after enduring someone's frostiness for a period and then you decide enough is enough.
Nkiru is exactly at that point right now.
She stepped out, picked the broom and dustpan by the side of the wall and swept away the sand Augustina's shoes had left on the shoe mat.
Returning the broom and dustpan to the place they'd before been, she dusted her legs and walked into the house.
***
Blessing has seen massive and exquisite bedrooms enough in her life to think she'd seen it all.
But the sudden gasp that flew out of her immediately she walked into Mrs Afolabi's bedroom, that almost made the woman turn to look at her, showed clearly how wrong she was.
Everything about the room was in golden order (even the sheets were gold!) —who could have thought that gold was all that a good colour for bedroom decor?
The drapes hung healthily down the windows like molten magma. The rectangular, heavyset cabinet that sat by the wall showed a blurred reflection of Blessing in an eerie way—like from a scene of a Snow-White movie.
Mrs Afolabi looked at her. She gestured. "Come, come!"
Blessing hastened her motion, finally crossing the room.
The woman went and locked the door.
She lifted her matte-blue religious head wrap to reveal very dark long hair. More youth came to her as she let the hair down. A small, knowing smile crept into her face. "Want to sit?"
"Yes—" Blessing said at first, then quickly corrected — "I mean not really. I will just show you how to use them and then be on my way."
Mrs Afolabi gave her a look. She scoffed. "Forget the dildos, Blessing, do you actually think they are the reason you are here?"
Surprise flew across Blessing's eyes. "Madam?"
Mrs Afolabi gestured with a finger. "Call me Jane!"
"Ma?"
"Jane!" She walked to Blessing and took her hand. "Please sit, I will tell you the real reason you are here!"
***
Angel's husband, Segun, is not particularly a bad man. He prayed often, helped the poor whenever he could and treated his employees nicely.
He'd often questioned God why He decided that his head, out of all the options he had, was the one to tweak and leave him with the incongruity he felt in the way his sexual mind worked.
Why, even though he deeply cared for his wife, could not completely love her as sexually as he would have loved to.
All the times he made love to Angel, in order to get aroused enough to perform well, he'd had to take his mind to somewhere else—a place where instead of being with his beautiful darling wife he is holding someone else, of the same gender and similar features as him.
And yet his wife was the most beautiful woman he knew. Life will ever continue to mystify Segun.
Inside the bathroom, Angel finished rinsing off her face mask and gently dabbed her face with a soft towel.
She came into the bedroom to find Segun lying on the bed, with his thighs spread apart.
All those evening sessions at the gym has finally moulded him into the perfect masculine shape. Coupled with his handsome face, spotless skin and gentle sprinkling of hair, there is no reason most women would not be attracted to him.
Angel loved him—even now that she is mad at him (very mad)—she could not understand why there was still a part of her that wished he would just leap up from the bed, grab her and make sweet love to her.
"Are you alright?" Segun's voice jolted her back to the present.
She gave a light nod. "Yea, I'm fine."
"Are you sure? For a minute you were staring at me like there is something you wanted to tell me?"
Angel shook her head, almost smiling. "Nothing."
"Okay." Segun drew his legs together so that she could sit.
She sat, facing the dressing table. Picking a small bottle of natural body oil, she turned and glanced briefly at him. "You?"
"What?" Segun said.
"Do you have anything that you'd like to tell me?"
The question caught Segun off guard—a little.
"No, why?" he said, staring at his wife's smooth naked back.
Angel's shoulders moved in a light shrug. "Just asking."
"Well, except that you look exceptionally gorgeous tonight, there is nothing else I want to tell you."
Angel smiled. She did not know what she hated more—the fact that she still smiled easily at Segun's compliment, or the way he still kept his cool even after cheating on her.
That night, for the first time in over a month, they made love.
Jacob's visit had left Segun very horny, so it was easy for him to perform.
Cheating or no cheating, Angel has missed his touch badly too—so it was easy for her to give in.
At the end of the sex, while Segun drifted into a light sleep of exhaustion, his phone vibrated near Angel.
She reached for it and looked. A new Whatsapp message had entered, from a number saved as U-J. The very same U-J!
Angel tried to open the message but the phone was locked.
She slid down the notification tray and saw she could read part of the message nonetheless.
Reading through the first few sentences, her eyes popped!