by Staff writer






Just last month, Sterling Bank, one of Nigeria's leading banks, posted an infographic on Twitter that took a swipe at not less than six of its major competitors, sparking a "bank war" trend on social media that lasted weeks when the other banks started responding.


The post had a man in a rocket heading to the moon (depicted by Sterling Bank's logo) with the caption: "In shooting for the moon, men become stars."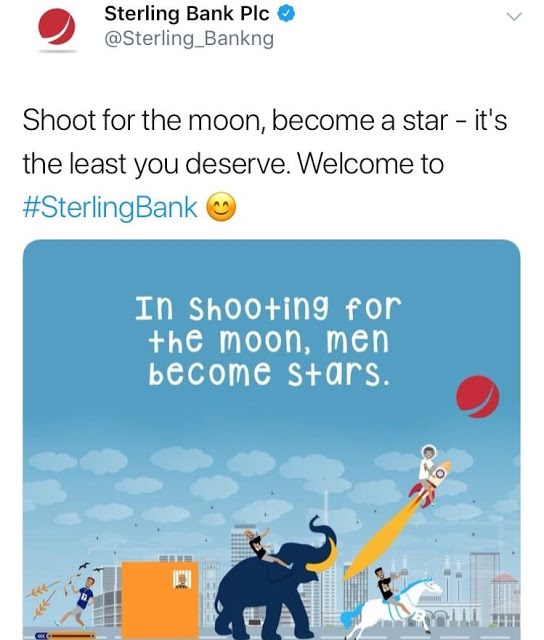 Of course, virtually everyone loved the banter that followed after Sterling Bank's cheeky post, to which the bank later apologized.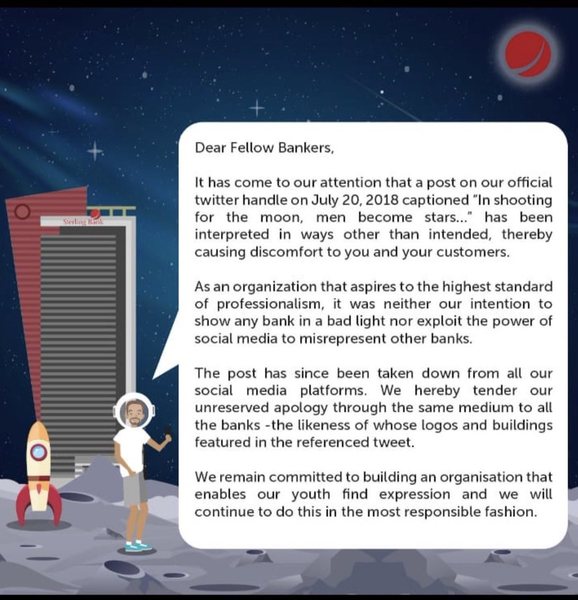 Now Sterling Bank is back again with yet another controversial post and this time around some social media audiences were quick to notice the subtle gay undertones in the post.


Captioned "How far will your partner go to keep you?", the post shows the image of two men holding each other and standing together while an elderly man and woman (supposedly their parents) knelt down before them in plea.


Another man (representing a pastor?) is seen facing away from them.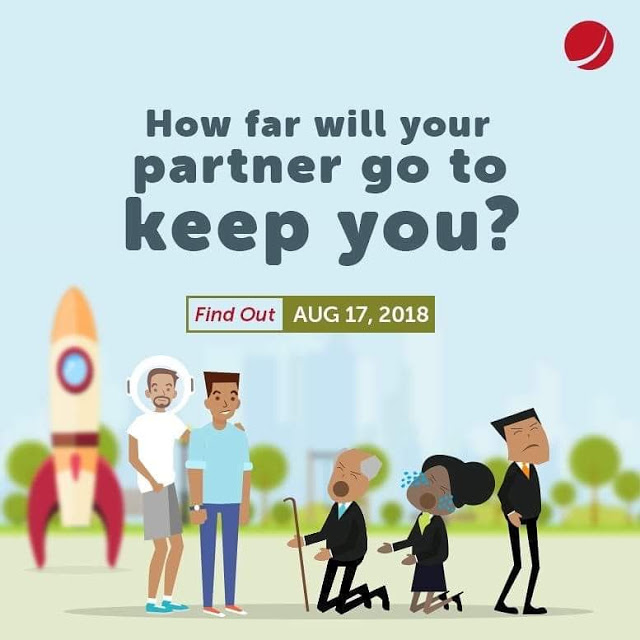 From the play of colors and shapes, some of the banks each person in the photo represents can be obvious to tell.


What do you think about the new Sterling Bank post?