by Staff writer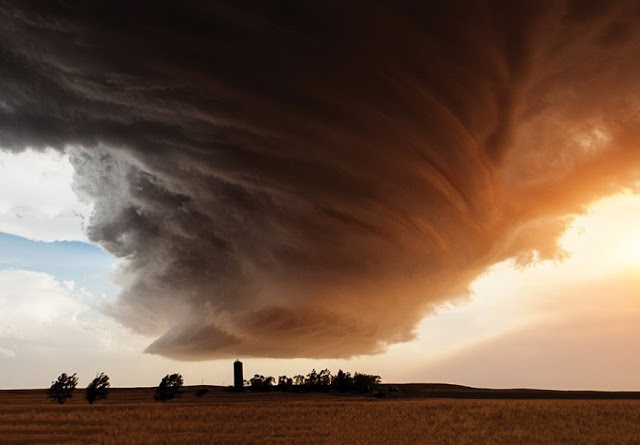 The fear of Hurricane Florence continues to spread as the "storm of all storms" churns closer the coast.

Worst of it all, Florence isn't coming alone; raging storms Helene, Isaac, Joyce, Olivia, and even a typhoon are also out there, scientists report.

According to meteorologists, also spinning in the Atlantic are Tropical Storms Helene and Isaac and Subtropical Storm Joyce, while Tropical Depression Olivia and Super Typhoon Mangkhut are making waves in the Pacific.

In the Atlantic, while Joyce is far out to sea and poses no immediate threat to land, 70-mph Helene is forecast to roar near the Azores on Saturday and Sunday, the National Hurricane Center said.

The Portuguese weather service said that wind gusts of up to 74 mph are possible by the weekend in the Azores, an island chain about 850 miles west of Portugal.

Tropical Storm Isaac, which passed between the Caribbean island nations of Dominica and Martinique late Wednesday and early Thursday, is now moving almost due west across the eastern Caribbean Sea.

The poorly organized, 45-mph storm is not expected to strengthen but should maintain its tropical storm strength for the next few days. It should dissipate by early next week, the hurricane center said.

Meteorologists are also keeping an eye on yet another tropical disturbance that's spinning in the western Gulf of Mexico.

The hurricane center is giving the system a 50 percent chance of becoming a tropical depression or storm within the next five days.

"Regardless of development, heavy rainfall and gusty winds are expected across portions of northeastern Mexico, Texas, and Louisiana on Friday and Saturday," the hurricane center said.

In the Pacific, Tropical Depression Olivia continues to move west away from Hawaii. Heavy rain and winds from Olivia downed trees, knocked out power and prompted evacuations of several homes on Hawaii's Maui island but spared the state widespread damage on Wednesday.

Meanwhile, what could be the world's most dangerous storm at the moment is Super Typhoon Mangkhut, which now has winds of 165 mph (with 200 mph gusts) and is taking aim on the Philippines, according to the Joint Typhoon Warning Center.

Mangkhut could hit the Philippines' northeastern Cagayan province on Saturday.
Philippine authorities began evacuating thousands of people Thursday from the path of the typhoon, closing schools, readying bulldozers for landslides and placing rescuers and troops on full alert in the country's north.
***

Contributing to this report are:

1. The Associated Press

2. USA Today

and

3. The New Yorker