by Staff writer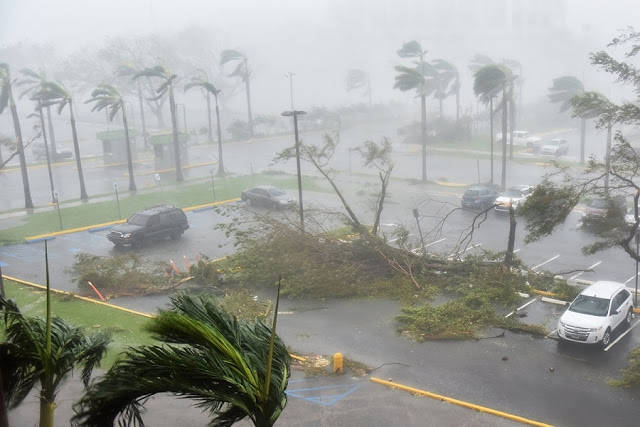 Scientists have warned millions of Americans throughout North Carolina, South Carolina and Virginia to board up their homes and flee for their lives at once ahead of Hurricane Florence.
The Category 4 storm — which meteorologists have called the "storm of a lifetime" — is expected to bring massive amounts of rainfall, flash flooding and havoc-wreaking winds.

Scientists also believe that the storm could also result in mudslides, due to the region's topography.
Hurricane-induced mudslides are a common effect when a tropical storm hits a mountainous region, such as the western half of North Carolina.
"This is one of the impacts you have to be worried about," Joel Cline, a meteorologist and tropical storm coordinator with the NOAA, told Fox News.
"This is going to be a Mike Tyson punch to the Carolina coast," Federal Emergency Management Agency associate administrator Jeff Byard said on Wednesday on CNN.
And it's coming soon and it doesn't matter if you've ridden out a storm in the past: "Today is the last good day to evacuate" he said.
Millions of people are expected to be without power once the storm hits, bringing the most powerful hurricane the region has seen in decades.
A state of emergency has been declared for much of the United States's mid-Atlantic seaboard as Hurricane Florence churns toward the coast.
Florence, a swirling spiral of more than 550 kilometers wide with winds gusting to more than 225 kilometers per hour, is expected to cause life-threatening flooding as it makes landfall on Friday, and 1.5 million people in the Carolinas and Virginia have already been ordered to board up their homes and flee for their lives.
Researchers at the universities and government facilities in Florence's predicted path are bracing for the storm.
Some are scrambling to protect sensitive samples against power outages and secure expensive instruments from winds and floods.
Others are rushing to deploy new experiments to collect as many data as possible before, during, and after the hurricane.