by Staff writer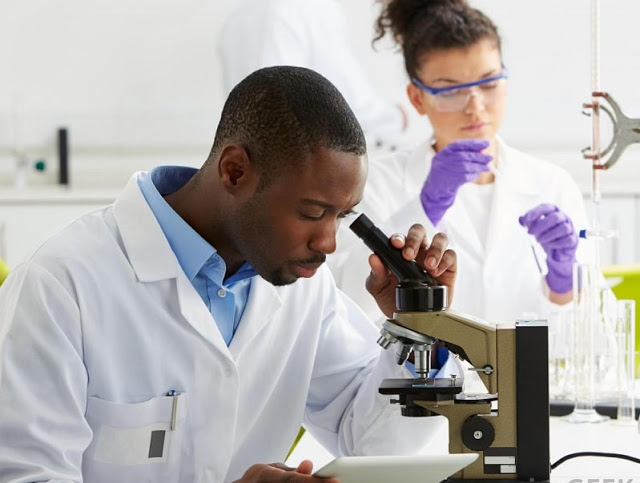 According to a new Bankrate study of 162 college degrees, the five most valuable college degrees to study now in America are:


1. Actuarial science


2. Zoology
3. Nuclear Engineering
4. Health and Medical Preparatory programs
and
5. Applied Mathematics.
Overall, Actuarial science topped the list with an average unemployment rate of just 2.3% and annual salary of nearly $109,000.
Zoology follows next at an unemployment rate of 1.4% and average salary of nearly $112,000!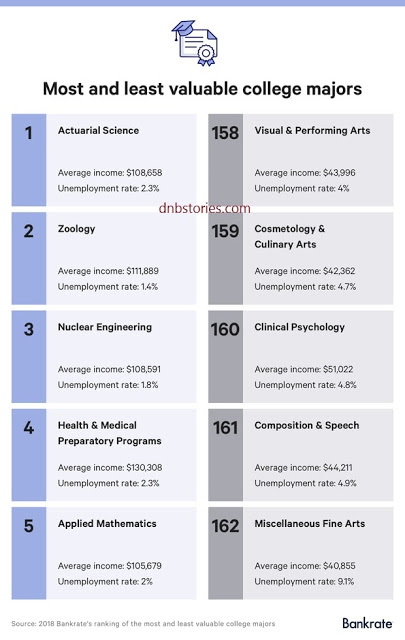 Actuarial science involves using analytics in a business setting, such as setting insurance premiums, and helping price products profitably while Zoology, or Animal biology, is a branch of biology that deals with the scientific study of the behaviour, structure, physiology, classification, and distribution of animals.
"Being an actuary is the best job in America because you get paid like doctors and lawyers, but you don't have to work with blood or visit your clients in jail," said Krzysztof Ostaszewski, director of the actuarial program at Illinois State University.
Miscellaneous fine arts — essentially any degree that didn't fit in art history, music, drama or theater — is the least valuable major, the study found.
College grads with fine arts degrees had annual income of just under $41,000 and a jobless rate of 9.1 percent!
Other low-ranking majors included cosmetology and culinary arts, with average annual pay of just over $42,000 and a jobless rate 4.7, according to Bankrate.