by Staff writer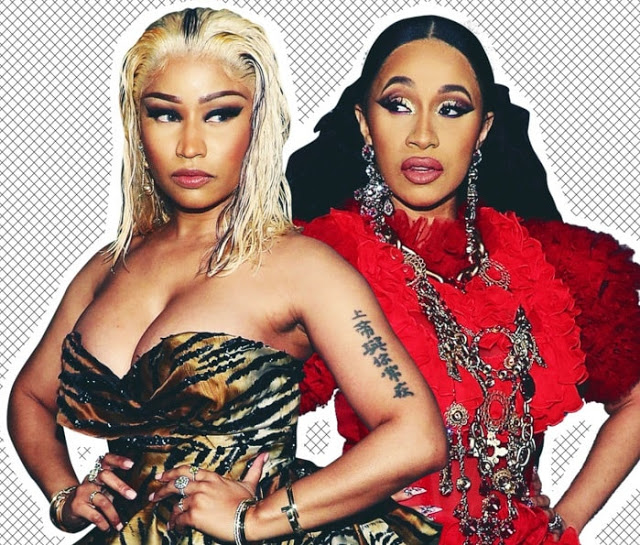 According to multiple sources, Cardi B reportedly feels 'zero remorse' over her recent fight with Nicki Minaj.
In fact, the sources who spoke to TMZ revealed that Cardi would throw her shoe again at Nicki if given the chance.

Cardi claimed Nicki was speaking ill of her baby and parenting, and that's why she attacked her. A claim Nicki Minaj has denied, accusing Cardi and her publicist of making that reason up to paint her as the bad guy.
"I just want to let the world know that Onika Tanya Maraj, would never—has never and will never speak ill of anyone's child," Minaj said on her show yesterday.
"I am not a clown. That's clown shit…and the other thing that's clown shit is telling the world that someone said something just so that you don't feel f*cking dumb for looking dumb for doing dumb shit."
But the Cardi sources are also maintaining to TMZ that Nicki did trash talk her family and saying otherwise is just a "baldfaced lie."
According the TMZ report, Cardi B isn't seeking Minaj out now, just that another attack could happen if they're in the same room and the opportunity presents itself!