Nigerian-American writer Nnedi Okorafor has been criticized for replying an upcoming writer with a seemingly discouraging comment.
The US-based professor and writer of fantasy stories responded to a tweet from Twitter user @OniZay who stated that she is "going to be one of the best writers to come out of Nigeria" with "Talk Is Cheap."

Nnedi's response did not go down well with some Nigerians who felt the comment was rude and demotivating.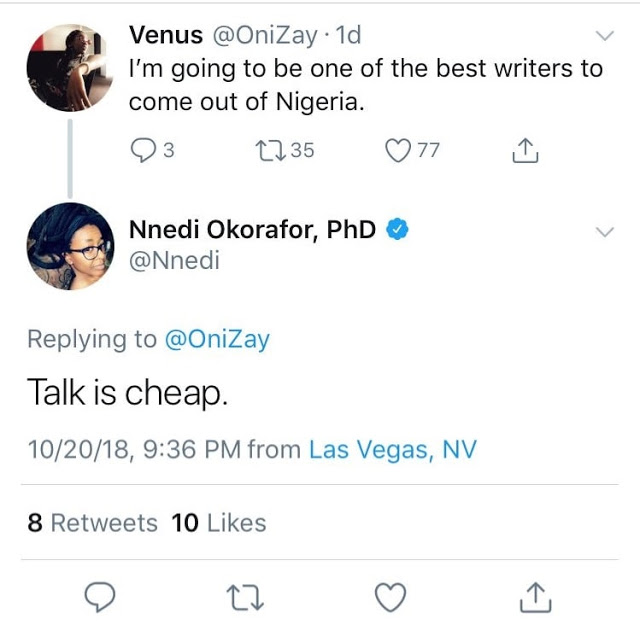 According to Macmillan Dictionary, 'talk is cheap' is a phrase used to mean that you do not believe that someone will in fact do what they are saying they will do.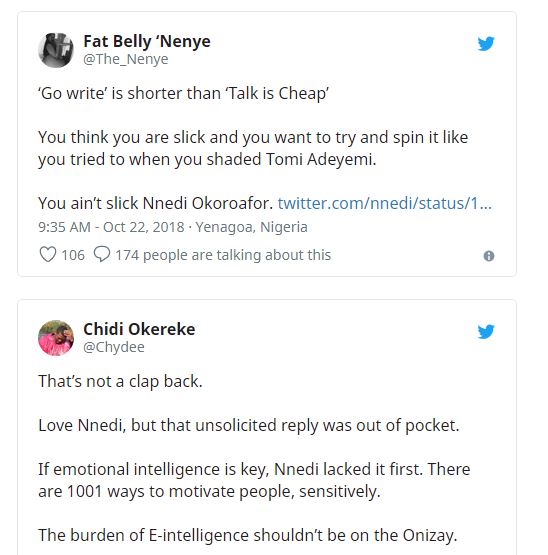 Here are 5 better alternatives to Nnedi Okorafor's reply:
1. I'm rooting for you!
2. That's the spirit!
3. And you certainly can!
4. Don't disappoint me!
5. Yes, you can!