by Staff writer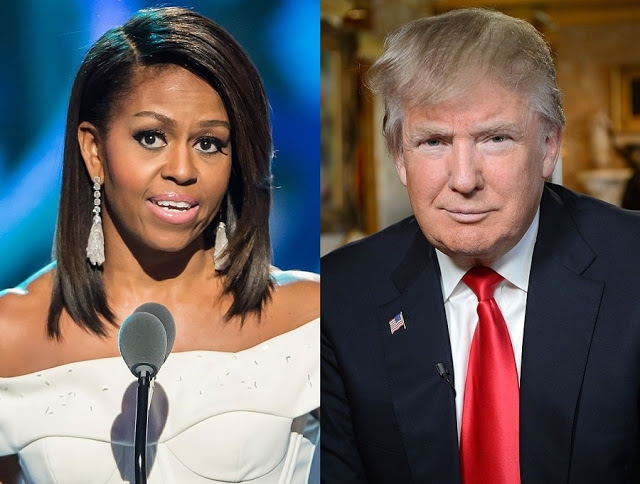 President Donald Trump has angrily responded to Michelle Obama's statement in her forthcoming book where the former first lady said she would "never forgive" Trump for endangering her life and that of her family.
"She got paid a lot of money to write a book and they always expect a little controversy," Trump said.

"I'll give you a little controversy back, I'll never forgive (President Barack Obama) for what he did to our US military. It was depleted, and I had to fix it," Trump continued.

"What he did to our military made this country very unsafe for you and you and you!"

The former first lady wrote in her new memoir that she will never forgive Trump for his role in promoting the "birther" conspiracy theory that falsely claimed that her husband was not born in the United States.

She writes that Trump's central role in pushing the falsehood had put her family at risk.

"What if someone with an unstable mind loaded a gun and drove to Washington? What if that person went looking for our girls?" she wrote in her book, according to The Washington Post.

"Donald Trump, with his loud and reckless innuendos, was putting my family's safety at risk. And for this I'd never forgive him."