by Staff writer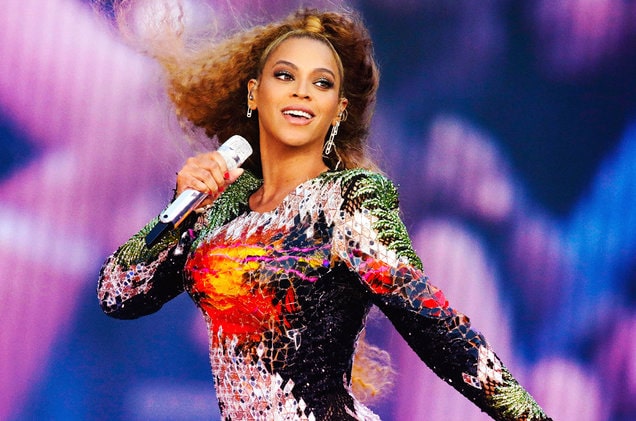 Okay, this is some hilarious situation!

We all know who the Queen of Music is. #NoDispute

But apparently, being Queen is not enough to make Nigerians refuse money! #Lol

When money is involved even the subjects can deny their Queen.

In one of those fun Twitter threads, someone asked his followers if they'd accept $10M just to stop listening to songs by Beyoncé.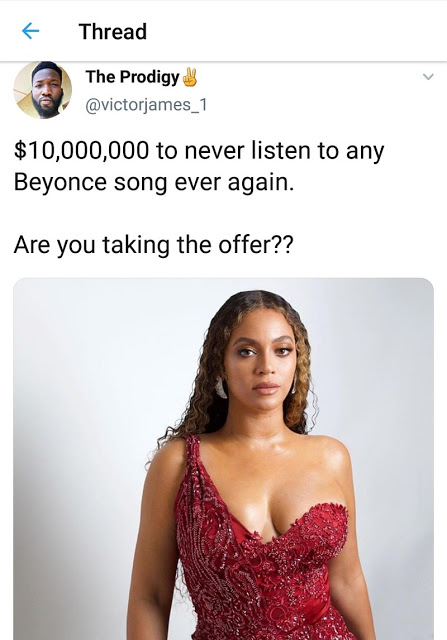 Trust Nigerian people!

They all quickly said yes, that they will take the money and trash Beyoncé's songs forever.

Many were even asking who Beyoncé is and some saying they'd do the same for less.

One particular commenter said "they should add JayZ songs too" because he will collect the money and not listen to neither.
What about you?
Will you accept $10M to stop listening to Queen Bey?
Will you survive?
Tell us what you think in the comment below!