Beyoncé is the talk of the town this week after she revealed she's expecting twins on Wednesday, with her record-breaking pregnancy photo of colorful flowers and a veil.

But after Queen Bey shared several more photos from the portrait collection, fans took to social media to point something out:
Beyonce's pictures looked a lot like shots from British rapper M.I.A.'s upcoming music video, "POWA," which the artiste was promoting.
Featuring a bed of colorful roses and a pastel veil, M.I.A.'s video clips do bear a striking resemblance to Beyonce's baby bump pics.
***



M.I.A's Photo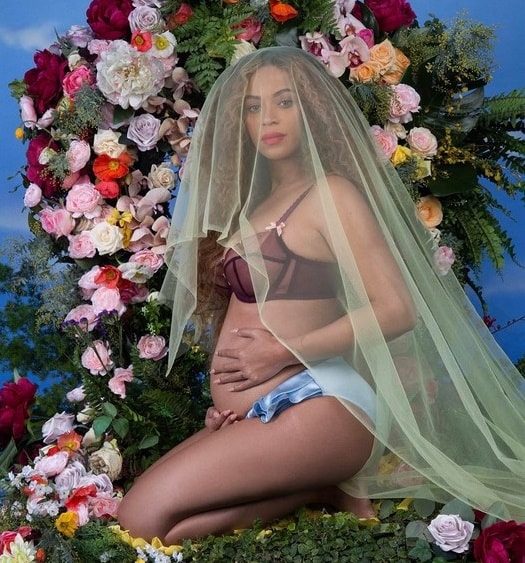 Beyoncé's Photo

But considering Bey's pictures and M.I.A.'s video promos were posted practically simultaneously, it seems like this may just be a crazy coincidence.
Yet, some people were eager to call Beyoncé a copycat in the comments of M.I.A.'s post — which sparked quite the conversation amongst fans.
"Beyoncé stole the idea from M.I.A #Bye," one fan wrote.
***
Though it is unclear how Beyoncé would have had access to the video before its release, unless M.I.A. worked with the same visual artist as M.I.A and he shared the concept, but that is only pure speculation.
Though this is not the first time Beyoncé has been accused of plagiarizing the rapper.
When OK! Online contacted M.I.A. for more details, the rapper only said:
"I'm fine with Madonna or Beyoncé or Rihanna being inspired by my work!"