by Gloria Ezeh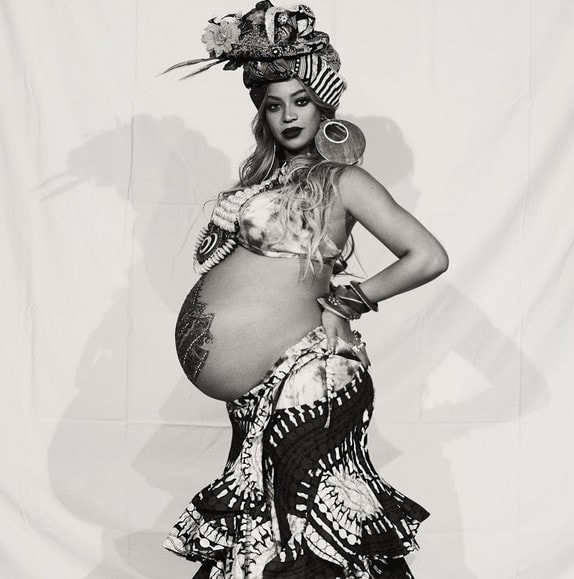 We now know that added to making good music and dancing, Beyoncé is also talented in carrying belle.

After her Instagram pregnancy photo broke the internet, Beyoncé has been owning pregnancy in the 21st century by honoring her body, her family, and the African culture.
She recently posted pictures from her push party and they are full of Nigerian references.
According to Jen McGuire of Romper, Beyoncé and her husband, Jay Z, have long held the Nigerian culture in high esteem.
Push parties are becoming increasingly popular in the US. Etiquette expert, Jacqueline Whitmore, explained push parties are becoming the new baby showers.
Beyoncé's push party was something quite beyond the ordinary, with guests donning traditional Nigerian dresses.
In the background, music by the late Nigerian afro-beat legend, Fela Kuti, played.
And Beyoncé danced with her husband, belly bared and covered in henna, looking like the happiest woman in the world.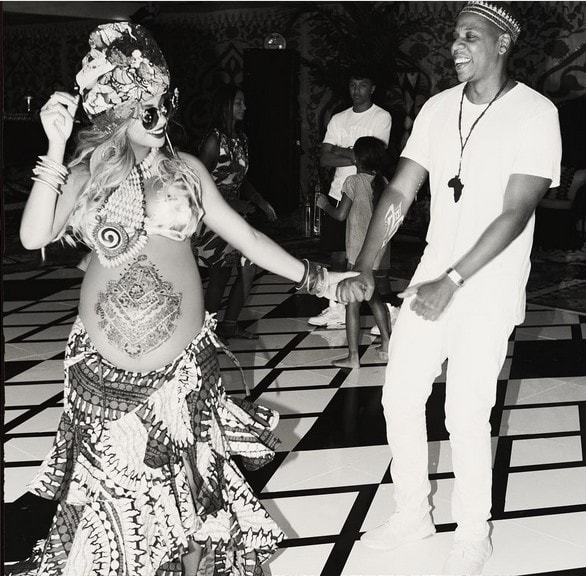 But fans were of two minds about Bey's Nigerian-themed push party. While some appreciated the special touches, including her beautiful henna-covered pregnant belly (henna has been used by new brides and mothers in West Africa for centuries), others remained skeptical.
According to one Twitter user, the singer hadn't kept her African fans in mind when "drawing her tour maps."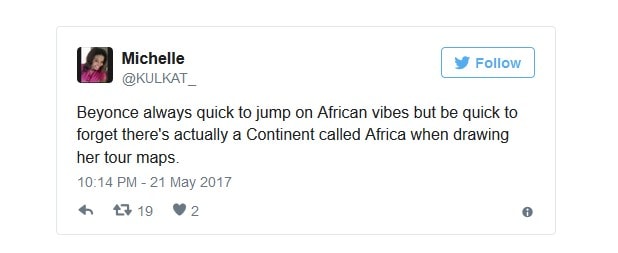 Can you blame her?
Despite her frequent references to the African culture, including an epic tribute to Yoruba deity Oshun at the 2017 Grammys, Queen Bey has never toured in Africa.
A fact which rankles with her fans, particularly the ones living on the continent who would love to see her perform.
However, one thing is sure for now — this debate has to be put on hold till Madam Beyoncé Obiageli Carter performs her push.