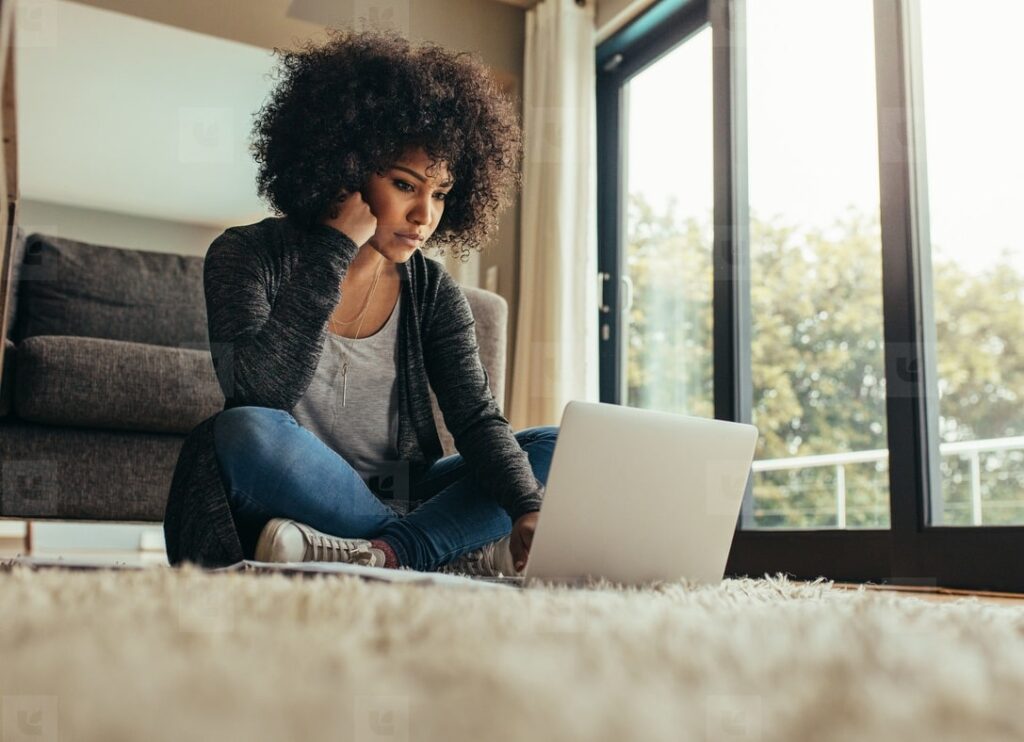 Before now, working from home was not popular in Nigeria.
Only a small crop of firms (mostly I.T and media firms) allowed remote working arrangements for some of their staff. But now, with the new challenges presented by the coronavirus pandemic, Nigerian firms have no other option than to set up remote working arrangements for their staff immediately.
Lagos, Nigeria's centre of business and commerce, is going on a partial "one-week-first" lockdown from Thursday, the governor has announced.
This development will affect almost all areas of the business sector, from banks and service offices to major malls and gyms. Some of these companies provide key services needed for daily living. Good examples are the banks and telecoms.
It is imperative that these firms do not shut down completely and sort of find an alternative way to stay working in this time of crisis.
It would have helped greatly had these firms been more used to remote work prior to now. Despite this, some of them seem to be in control of the situation already by providing their staff with data and power kits for a successful job role delivery.
But another tough situation will be monitoring. Working under minimal supervision is one of the commonest strengths found in a job seeker's resume but the sad truth is that the reality is always different.
In most cases, employees need close supervision to deliver excellent service. This particular issue can be combated with the use of necessary workspace tools like Trello, Slack, Notion and Zoom.
Four work tools for working remotely:
1. Trello is a great project management tool. It is very efficient in managing and monitoring team and individual tasks.
2. Slack is an efficient group-messaging application that allows for easy interaction between work teams and managers. You can create channels to handle specific communications between individual team members.
3. Zoom allows you to hold online meetings and video conferences with other team members. There is even an option to record the conversation for later referencing.
4. Notion is a versatile workspace tool that lets you take notes, plan tasks and manage projects. A team leader can easily use Notion to life-monitor the progress of an assigned task, make corrections and leave comments.
Top 4 tips for successfully working remote in Nigeria:
1. Power
It would be great to get additional power sources like generators, inverters and power banks. Electricity is rarely great in Nigeria and staying powered is crucial to efficient work delivery. Your work devices need to be steadily plugged on and turned on – you don't want to run into the problem of a low battery during an important work procedure.
2. Data
Don't trust your network provider to have just one. Get a backup data provider you can rely on when your primary provider fails you.
3. Space
Working from home does not mean you can drop your laptop on the kitchen desk and work from there. You should create a space mimicking a normal office (desks and all) where you can stay and work efficiently with minimal chance of external disturbances.
Please see this article for further information about dealing with boredom and anxiety while staying indoors this period.
4. Dedication and Discipline
A lot of remote workers get the idea that working remotely is about having fun. Nope. When working from home, you must stay as concentrated and disciplined as you would in an office, or even more. You must pay attention to details, stay online all through and respond to calls and messages in a timely manner.
Happy remote work, DNB Fam. Everything will go back to normal in no time but before then, stay SAFE!