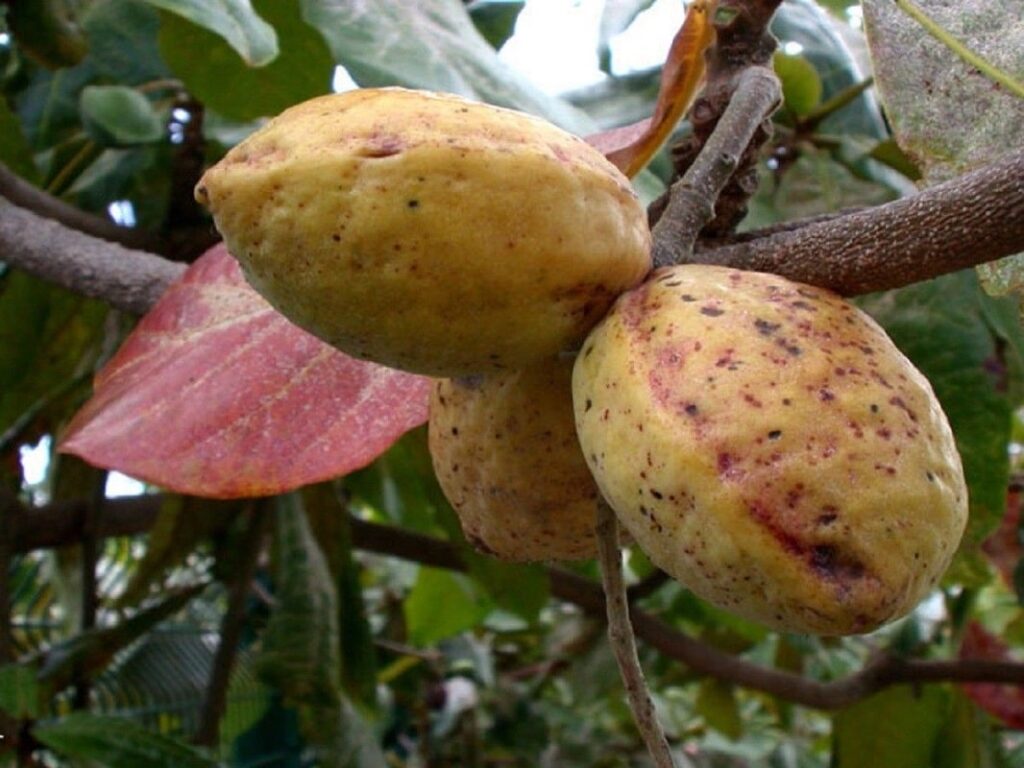 Nigerian nomenclature can be funny and confusing at times. You only have to think twice about the different names we give things to realize how funny they sound.
There is a kind of mango we call "Peter Mango" over here, because of its size. There are also Julie, kerosene and sheri mangoes! There is a Toyota car we call "big daddy" and another one called "pencil light". There is also a Honda called "evil spirit" too. Dog meat is called "404" and it goes on and on.
Perhaps the most notable of Nigerian strange way of naming things is the fruit we call "fruit".
There is no local name for this fruit and we grew up calling it fruit. The Igbos, Yorubas and other tribes also call it "fruit".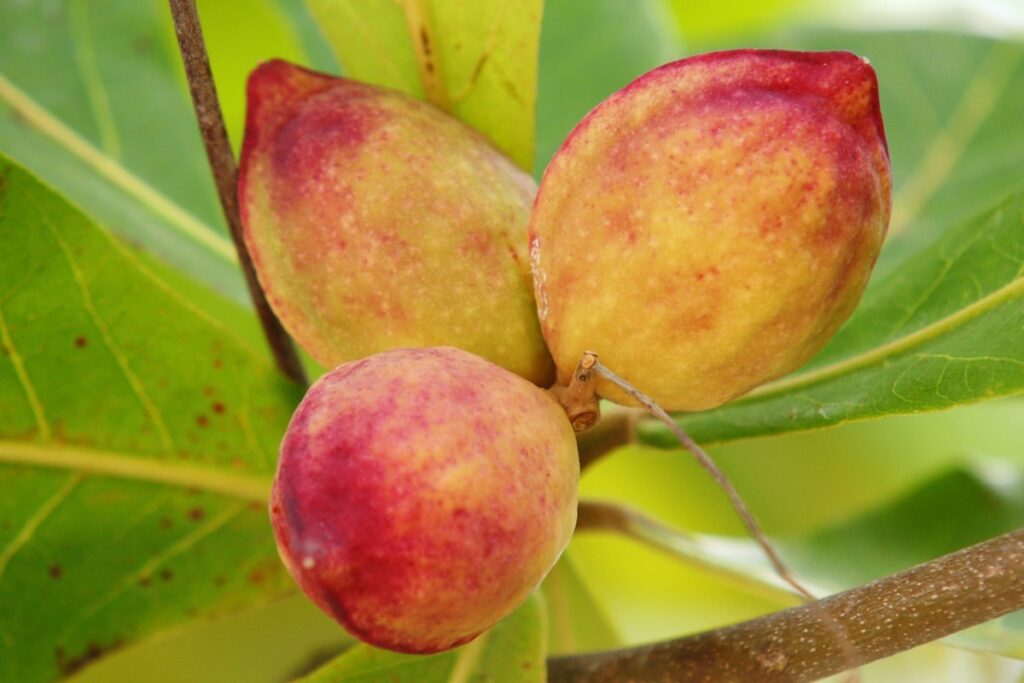 So what is the real name for this fruit called "fruit" in Nigeria?
The real name for the fruit is actually "tropical almond" (Terminalia catappa). Of course, nobody calls it that in Nigeria, or ever will.
Tropical almond grows in Nigeria and other parts of Africa, as well as in Asia and some parts of Australia. The tree is recognized with its distinctive canopy. It is often planted as a shade tree in Nigeria.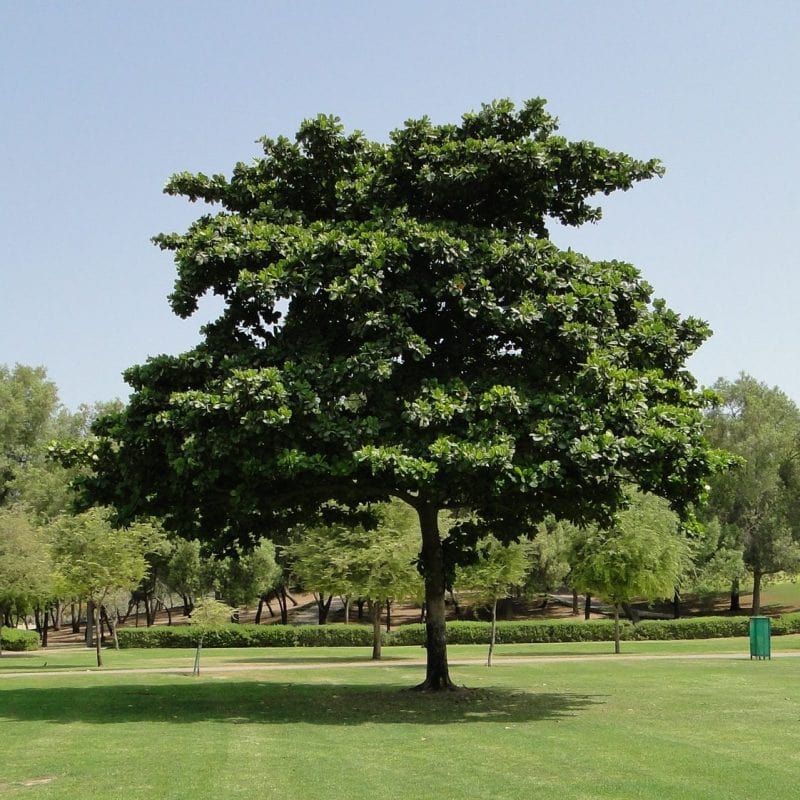 The fruits of tropical almond are green at first and then turn yellowish as they mature and get ripe. Depending on the cultivar, some fruits can be red in the inside and some white.
Inside the fruit is a single seed that looks just like a regular almond nut. Both the fruit and the seed are edible. Some varieties of the tropical almond are sweeter than others, but kids generally describe this fruit as "very sweet".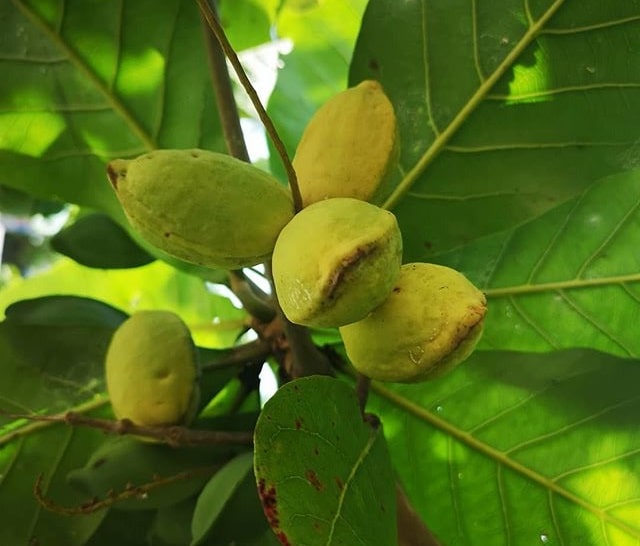 In a local street survey conducted in Lagos, Nigerian children listed "fruit" as the sweetest fruit in Nigeria, after agbalumo and sheri mangoes.