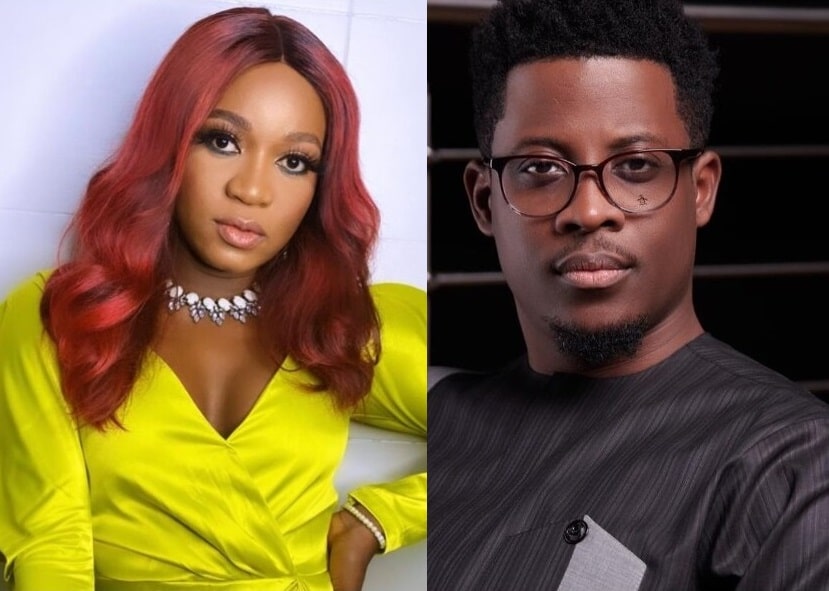 Ex-BBNaija Pepper Dem housemate Seyi Awolowo has taken the bold and mature step to apologize to co-housemate Thelma over the hurtful comment he made about Thelma's late brother.
During an altercation between the two during the show, Seyi told Thelma that her "prosperity has gone with her late brother."
The disagreement in the house started when Seyi walked up to Thelma and let out a fart. Annoyed, Thelma called him out and even used the word 'rubbish' to describe him.
Unhappy at the word used by Thelma, Seyi retaliated by telling her that her prosperity has gone with her late brother – an utterance that many felt was too harsh and uncalled-for. Especially after it was learnt that Thelma's brother was murdered.
During the BBNaija Pepper Dem Reunion show, Seyi finally apologized to Thelma for what he said and Thelma told him she had forgiven him.
Although Seyi noted that he cannot remember saying that to Thelma, he still went ahead to apologise to her. According to him, he has apologised outside the house and he doesn't mind doing that again.
Reacting to Seyi's apology on-air, Thelma said that she had forgiven him before the issue was brought up again.
She later wrote on Instagram:
"The death of my late brother was and will still be a fresh wound that barely heals because he was MURDERED!! ?? . I forgave Seyi even before he apologized, but it pleased me that the issue was raised for him to apologize on air so my MUM will see that he really apologized. There is more to life than weighing our hearts down with grudges. Let's learn to forgive and move on!"