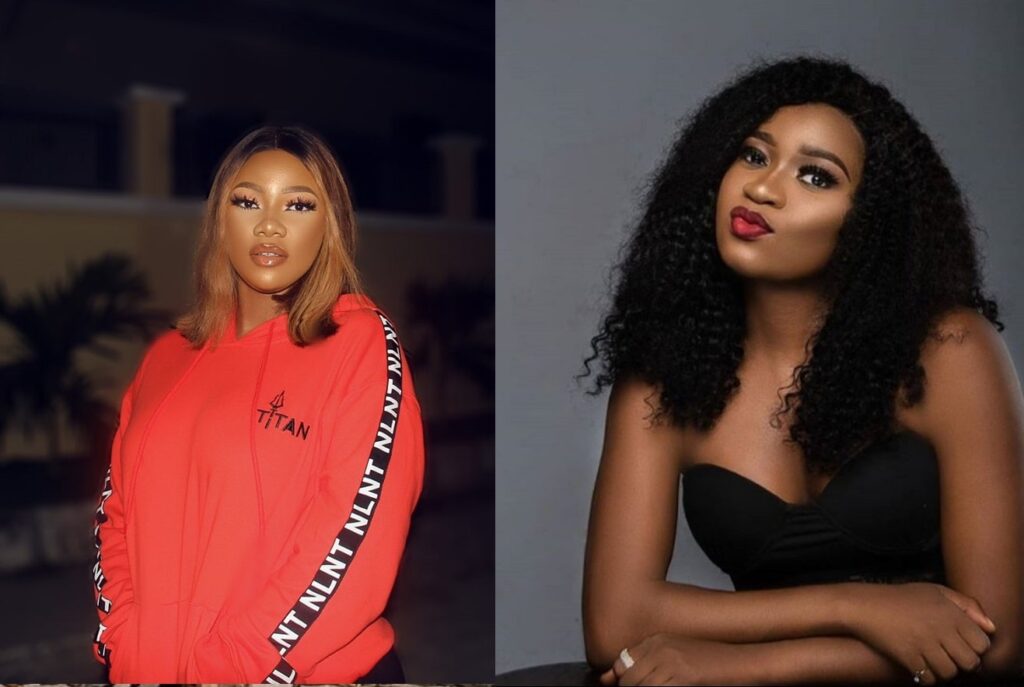 Today's episode of BBNaija Pepper Dem Reunion show focused on early leavers of the show: Isiloma, Avala, Jeff, Nelson and Thelma.
The show's host Ebuka Obi-Uchendu asked Thelma what she thought was the reason for her leaving early on the show, especially when she looked like she was going to be a strong contender in the beginning.
Thelma in her response attributed her leaving early from the show to the "fish incident" she had with co-housemate Tacha.
According to Thelma, Tacha already has a fan-base before coming on the show while she only had like a hundred followers on Instagram.
She then went on to say that Tacha's fans behave like her.
Now, as expected, Thelma is already trending on Twitter. Twitter dragging is a Nigerian term that describes a situation when Nigerian Twitter users descend on someone for something they said or did.
Ex-Pepper Dem housemate Tacha has amassed a good share of fan-base since after the show. She is actually one of the most-followed BBNaija housemates on Instagram with strong ardent fans who go by the name Titans. Think of a Nigerian microcosm of the Beyhives.