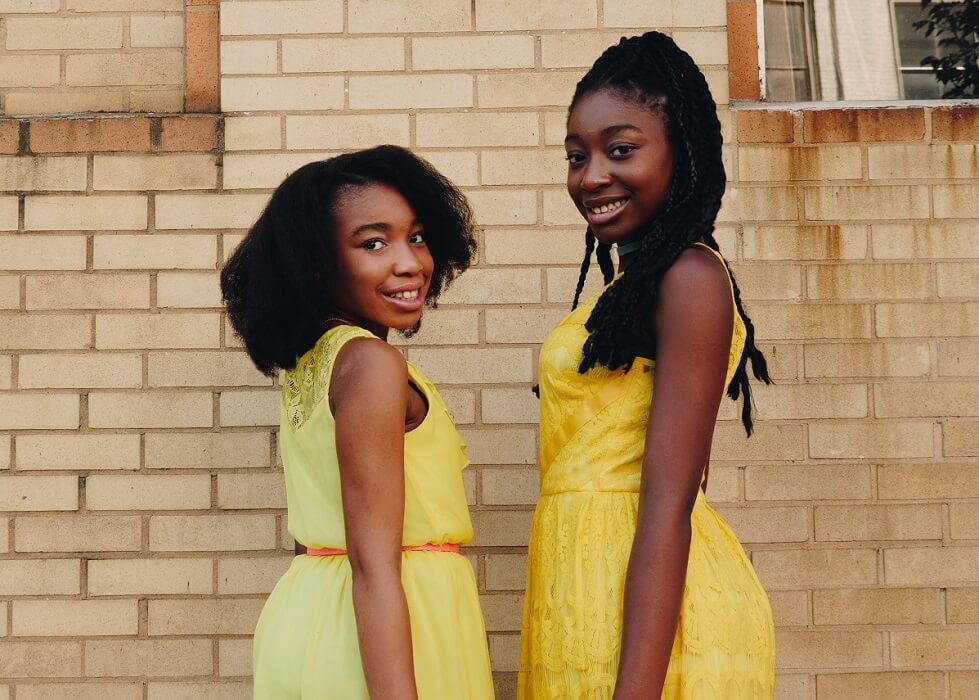 There is a good chance you are familiar with stories of how older siblings deal with last-borns, especially when their parents are away.
Well, Mehitabelle Jones Emmanuella is not just any kind of last-born. Emmanuella is a last-born that knows her rights.
Tired of being constantly mistreated at home by her two sisters, Emmanuella Jones drafted a letter of notice to all the members of her family, stating how her relationship with them is going to be moving forward.
In the letter addressed to all the members of the Jones' family, Emmanuella stated clearly that she is not a house-help and will not be ordered around by her older sisters.
While bemoaning the too many chores she is saddled with at home, Emmanuella stated that she will from now only wash the plates used by herself and her parents. She agreed to continue bathing their dog and pumping water but said she will no longer be responsible for cleaning the sitting room and getting up at night to turn off the generator.
Emmanuella said she does all the housework while her sisters Michelle and Mirabelle do almost nothing.
Emmanuella's letter caught the attention of social media users when one of her sisters Mira shared it.
Emmanuella's letter is currently trending on Twitter and being heavily discussed on Instagram.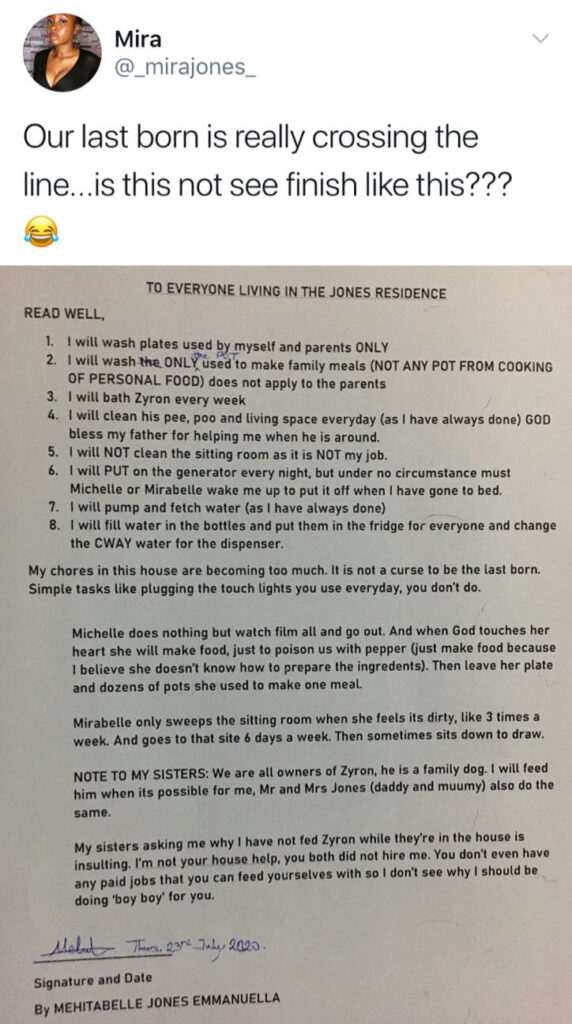 Here are some of the reactions to Emanuella's letter on Twitter: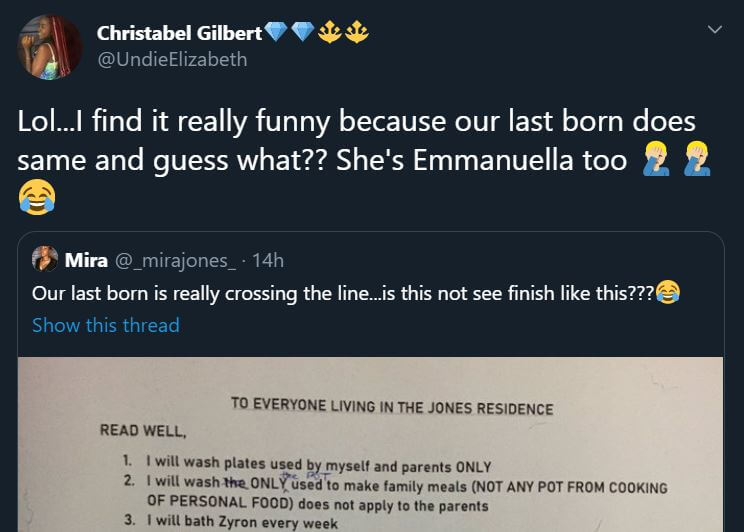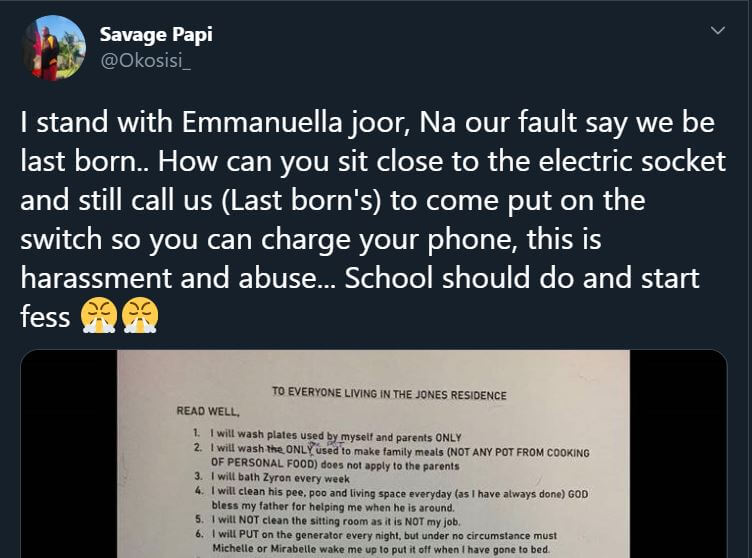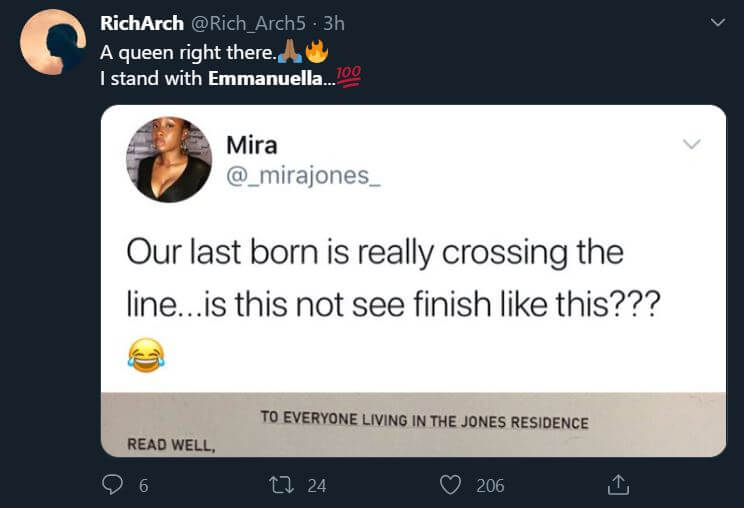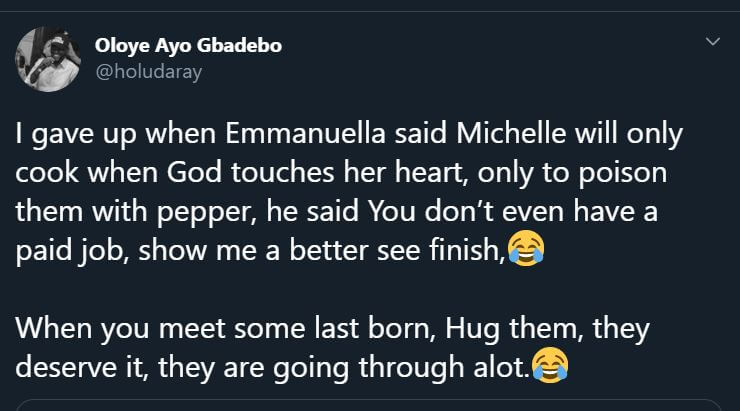 **
Front image not Emmanuella.