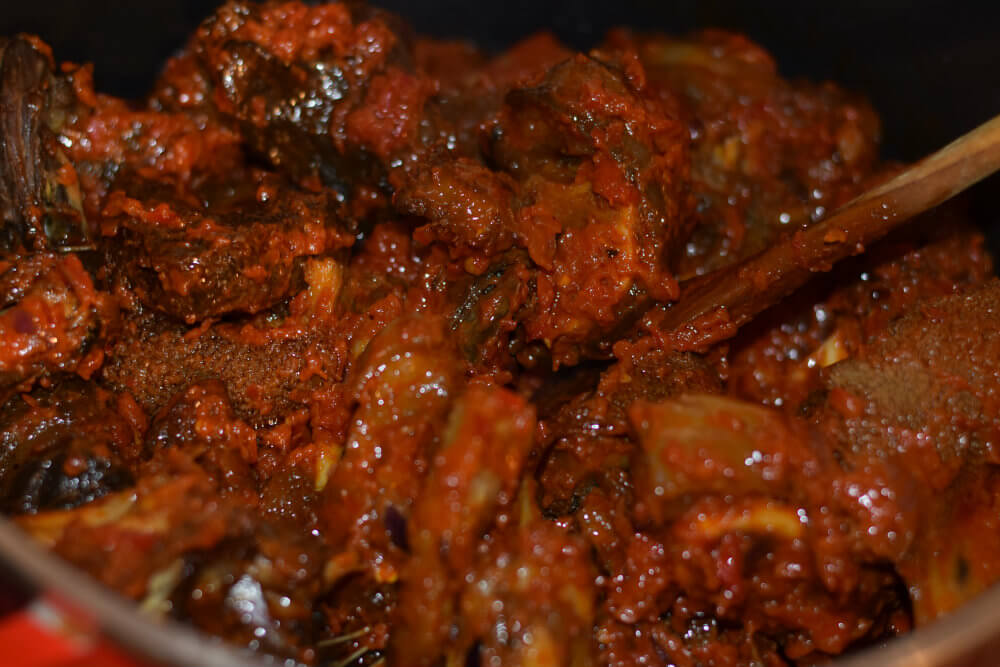 An incident when a meat hawker refused to have a taste of the peppered meat she was selling to the public has spread anxiety among residents of the Okokomaiko area of Lagos.
A young lady selling assorted peppered meat was cornered when one of her customers suspected the meat she was selling was unsafe.
Residents of the area gathered around her and demanded she had a taste of the meat. To their shock, the hawker refused to taste her product. Even while they assured her they were going to pay for what she would eat, she still refused.
Her action has led the group to believe there was something suspicious about the meat she was hawking.
There have been cases of meat hawkers in Lagos selling meat gotten from dead or dying animals and other unsafe sources.
To be safe from food poisoning or any other complication that could arise from consuming unsafe food, you should –
a. Avoid street food – if you must, buy only from trusted vendors, especially ones that prepare their food at the place of sale.
b. Do not patronize just any food vendor when in an area you are not familiar with. You can ask the residents of that area of a trusted food seller you can get a decent meal from.
c. Learn to always prepare your own food. This is the safest way to avoid consuming contaminated food.