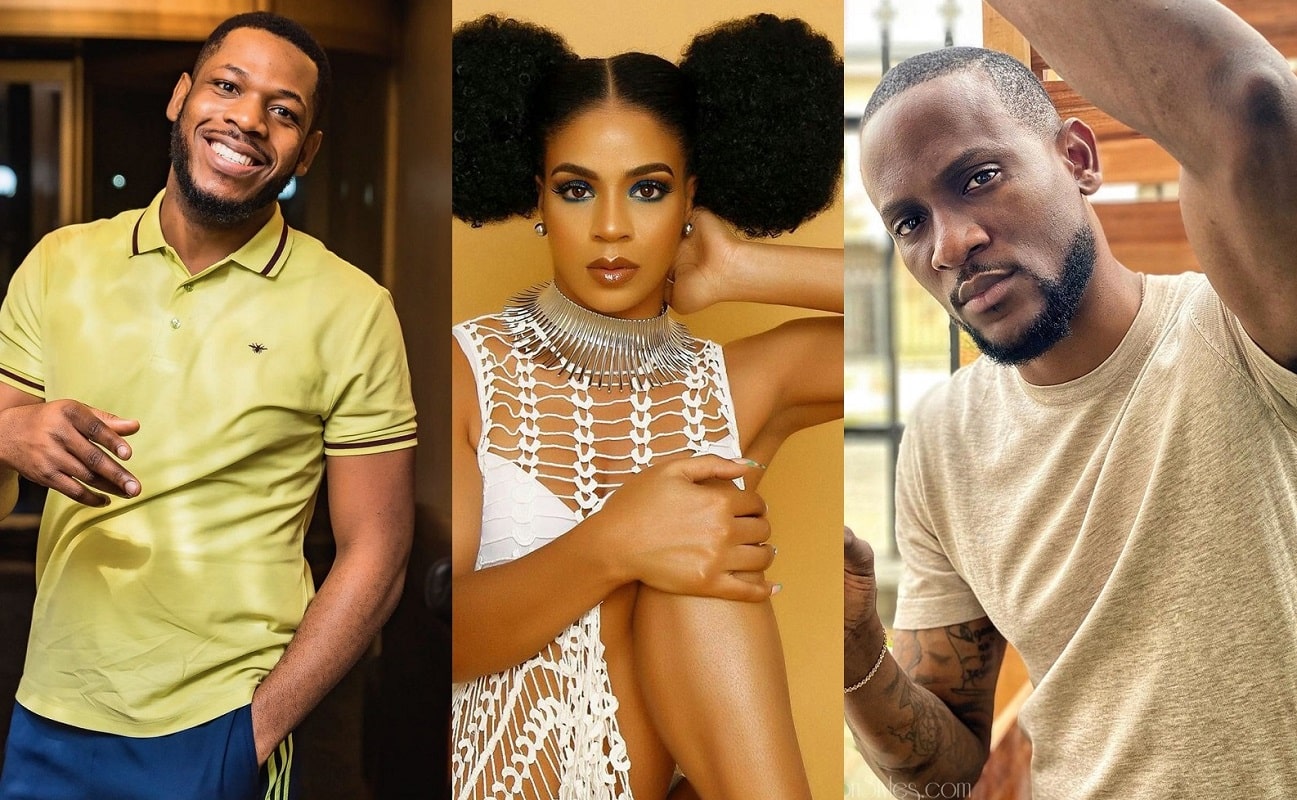 The focus of tonight's episode of BBNaija Pepper Dem Reunion is Venita Akpofure, one of the most beautiful female housemates of the season.
Even though she was brought in late, Venita with her beauty and grace laid a mark on the show before her eviction.
It has become a commonly-held opinion that Venita could have made it to the finals had she entered the house at the same time as other housemates.
The two men Venita was linked with while in Big Brother house were Omashola and Frodd and both men have during the reuinion show affirmed that they were both fascinated by Venita.
Omashola narrated he had to talk to Frodd to leave Venita to him – an agreement that Frodd didn't keep to. Omashola said when he realized Frodd was still hovering around Venita despite the talk they had, he decided to kiss Esther (who Frodd was involved with too) to get at Frodd.
Omashola said at one point he was ready to fight Frodd over Venita and risk being evicted from the show.
Frodd on his part confessed that Venita is his "spec" and that he really liked her in the house. Frodd said he was very excited when Venita came into the house.
Frodd said: "When Venita came through the door, I thought she was an angel sent to me."
Venita given a chance to address the issue said Omashola did make his intentions clear but she didn't see enough excitement.
She said: "If I saw it, I would have been more patient with getting to know him. I couldn't validate his likeness. It was purely based on aesthetic, wasn't based on us knowing each other."
About Frodd, she confessed she had a soft spot for Frodd, saying they would have had a powerful relationship in Big Brother house.
Venita said: "Frodd and I would have had a powerful relationship in the house, which would have been a force to be reckoned with."