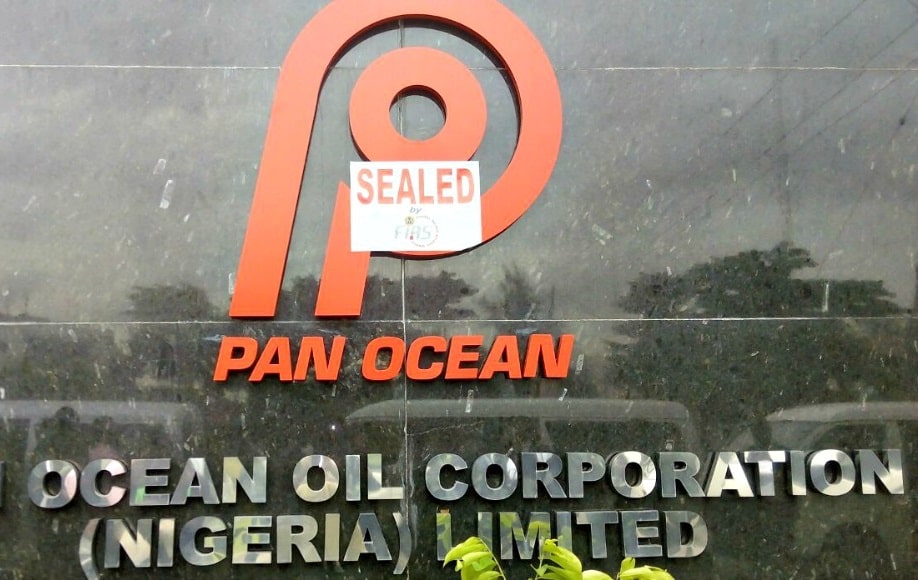 A Federal High Court has ordered AMCON and its assignee to take over all assets belonging to Pan Ocean Group and its subsidiaries over an unpaid N240 billion debt.
The development is coming after billionaire oil mogul Dr Festus Fadeyi who runs Pan Ocean Oil Corporation Nigeria Limited reached an indebtedness of over N240 billion to AMCON.
Justice A.M. Liman who presided over the suit between the Asset Management Corporation of Nigeria (AMCON) vs Everest Nominees Limited, and Dr Bolaji Ogundare, a subsidiary of Pan Ocean Group, ruled that all Pan Ocean assets be handed over to AMCON.
With the court's order, AMCON and its assigned designate will take over several of Pan Ocean's oil mining and oil prospecting licences as well as properties numbering over 5, including the famous FF Millenium Towers situated on Plot 13/14 Ligali Ayorinde Avenue, Victoria Island, Lagos.
According to the court ruling, AMCON will also take over assets, businesses, affairs, undertakings, interests and any other Pan Ocean's belongings that may be found.
Justice Liman directed the Inspector-General of Police and his commissioners to assist AMCON and its designates in taking over the assets on behalf of the Corporation.
Reacting to the news, the management of Pan Ocean Oil (Nigeria) Limited expressed dismay at what it described as an attempted illegal takeover of its properties by AMCON.
Part of a statement from Pan Ocean company over AMCON's take-over reads:
"Pan Ocean accessed funding from the banking system to facilitate expansion plans which were based on sound investment advice and projections. The funds were invested in assets which are verifiable and within Nigeria. We remain committed to working with our financial partners to resolve all outstanding issues.
"We are committed to the rule of law and due process and will continue to rely on legal due process to resolve these issues despite the provocation and lawlessness of the party.
"We call on the leadership of the judiciary and all lovers of democracy and the rule of law to call the erring parties to order."