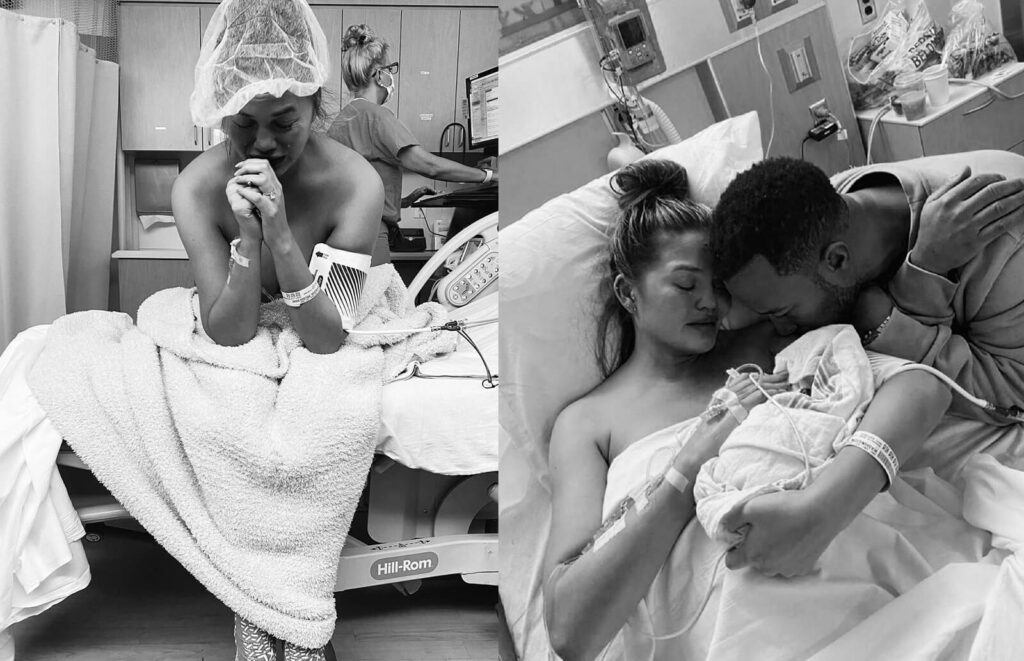 American singer and songwriter John Legend and his beloved wife Chrissy Teigen have expressed deep grief over the loss of their baby.
The couple announced the sad incident on their social media accounts.
John and his wife Chrissy posted on Twitter: "We are shocked and in the kind of deep pain you only hear about, the kind of pain we've never felt before."
Teigen, 34, who was expecting her third child with Legend, was hospitalized over the weekend for excessive bleeding.
Another post Chrissy Teigen made on Twitter read: "Driving home from the hospital with no baby. How can this be real."
She added: "We were never able to stop the bleeding and give our baby the fluids he needed, despite bags and bags of blood transfusions."
Teigen was about halfway through her pregnancy when her complications started. The model and TV personality earlier disclosed on social media that she had been bleeding for "a little less than a month."
The couple has two children already, Luna and Miles, who were both conceived through in vitro fertilization (IVF). But this third pregnancy happened naturally, something Teigen said she didn't think was possible for her.